Java Post working on VFX for "The Humanity Bureau" starring Nicolas Cage
Java Post Production has been doing the post-production work on the Minds Eye Entertainment sci-fi thriller feature film The Humanity Bureau, starring Nicolas Cage.
Here are a few behind-the-scenes shots of one of our animators, Tomás Ibar, creating some futuristic visual effects for one of the shots in the movie.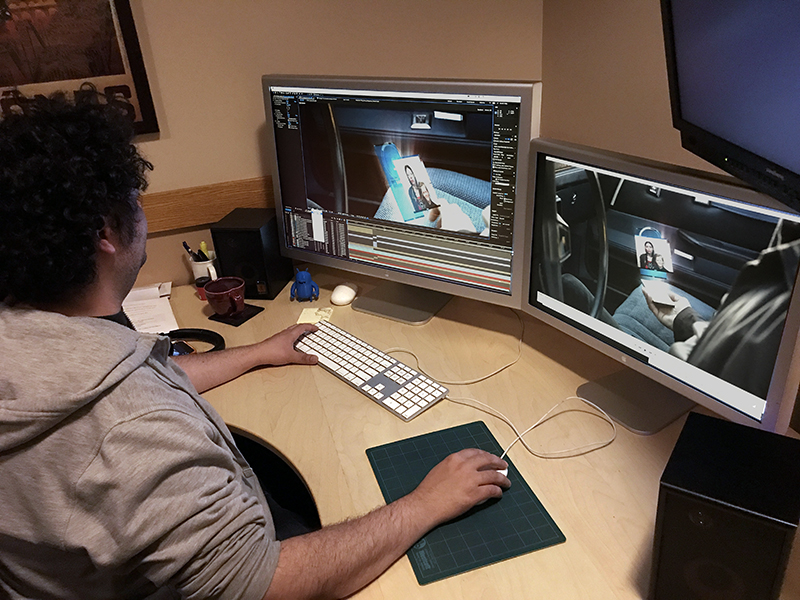 Tomás creates a hand-held holographic communications screen for one of the film's characters.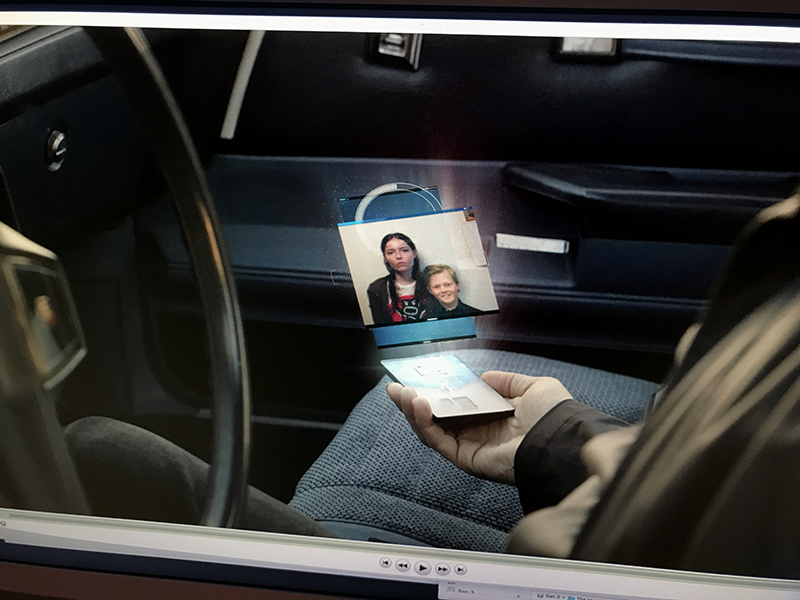 Think of it as the next step in cell phone technology.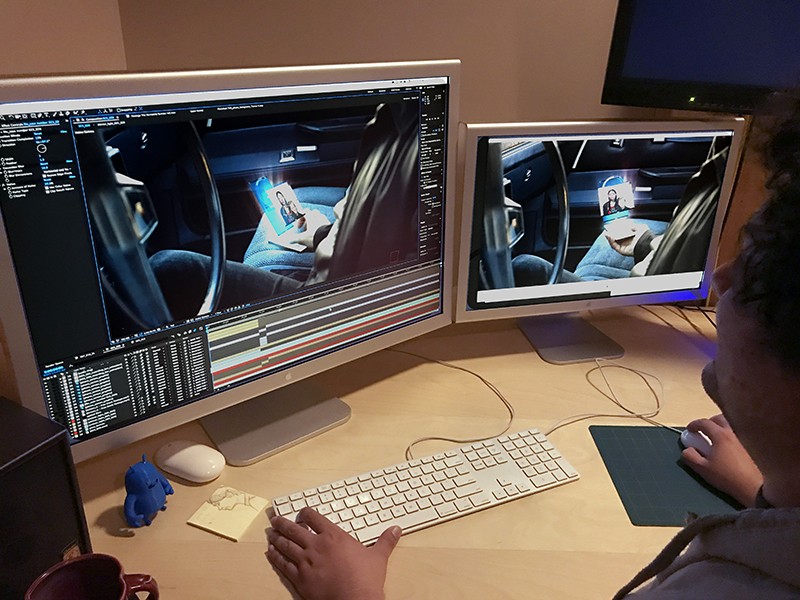 Produced by Minds Eye Entertainment and directed by Rob W. King, The Humanity Bureau is a dystopian thriller set in the near future that sees the world in a permanent state of economic recession and facing serious environmental problems as a result of global warming. The movie stars Nicolas Cage, Sara Lind, Jakob Davies, and Hugh Dillon.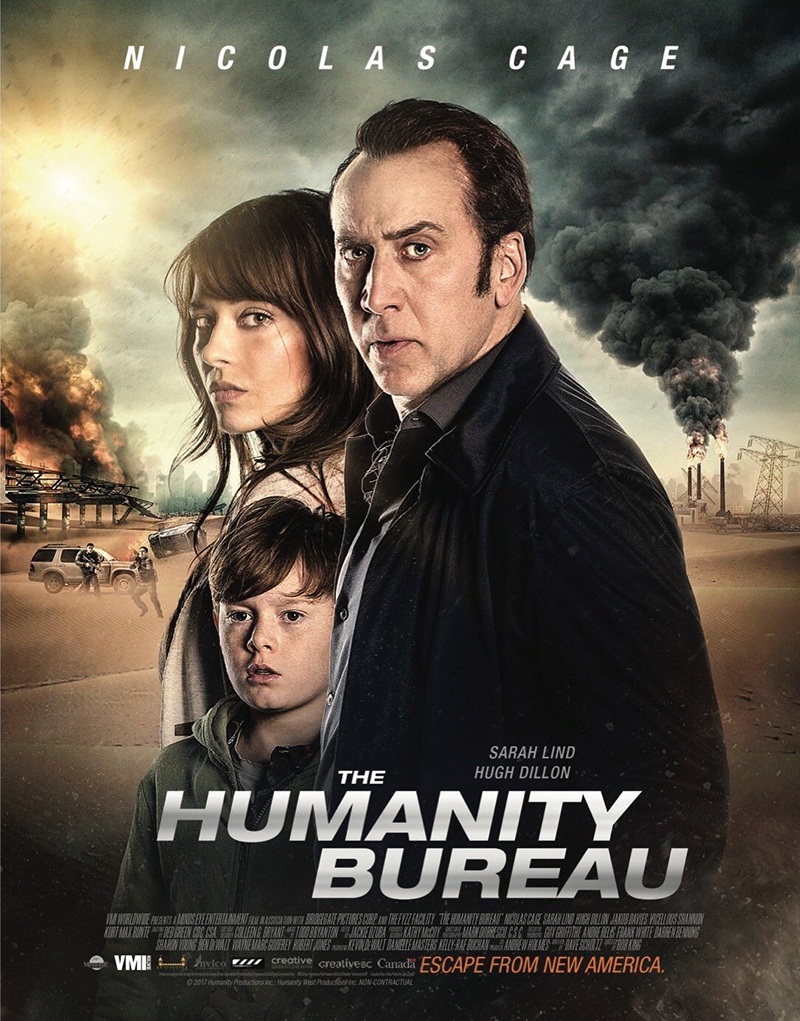 To see more examples of the different kinds of work done by Java Post Production and Java Post Aerial Photography, CLICK HERE.