Java Post Production was pleased to contribute aerial photography, colour correction, online, and mastering services to the Karma Film historical biography "Shadow of Dumont," a feature-length documentary following the larger-than-life story of Métis war general and leader Gabriel Dumont.

The story is told on a road trip with Dumont's great-great nephew: writer, director, and comedian, Trevor Cameron.

Director: Trevor Cameron
Writer: Trevor Cameron
Starring: Trevor Cameron
Production Company: Karma Film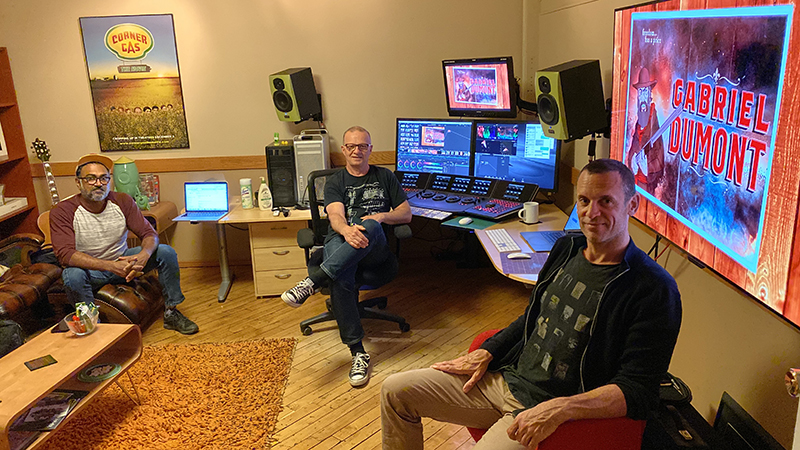 Producers Anand Ramayya and Kelly Balon flank chief colourist Jack Tunnicliffe in the Java Post Production colour grading suite.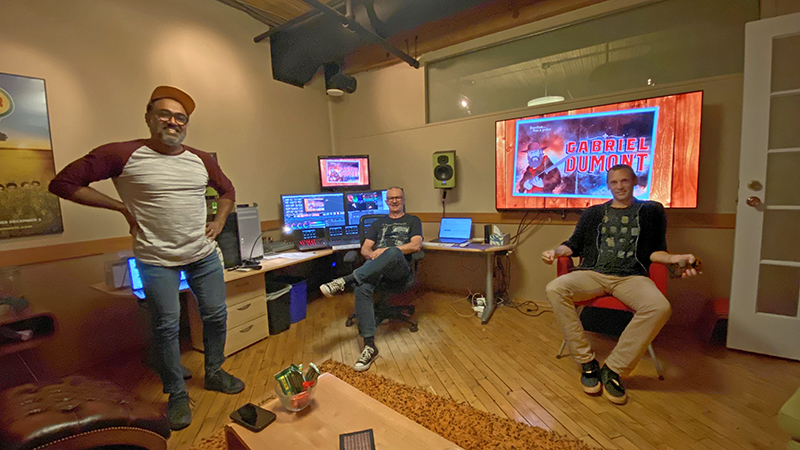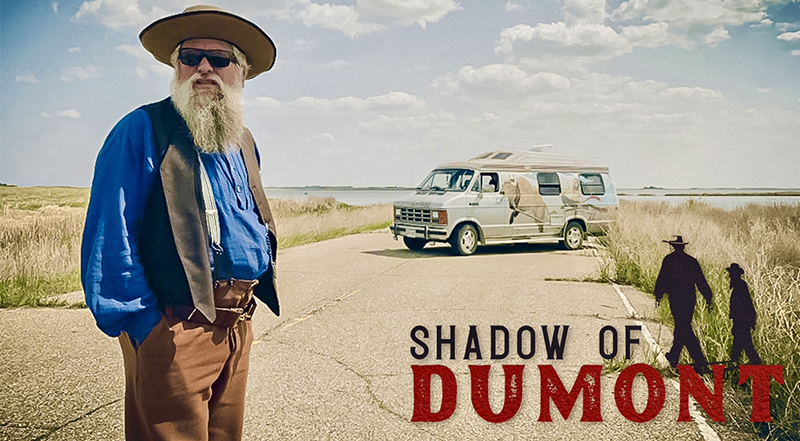 Writer, director, and Gabriel Dumont's great-great nephew, comedian Trevor Cameron, takes a road trip of historical discovery in a custom-decorated van called "Le Petit" (shown in closer detail below), which was named after Dumont's gun.