That's a (vehicle) wrap!
A couple of months ago, Java Post Aerial Photography purchased a new vehicle - a Honda Pilot, to be precise - and our boss "Java Jack" Tunnicliffe decided he wanted to go all artistic on its exterior.
So, Jack drove over to SLEEK Imaging Solutions here in Regina for a mobile makeover.
Working from Jack's design mock-up, the technicians at SLEEK fashioned a custom vehicle wrap to turn the blank white canvas into some eye-catching art.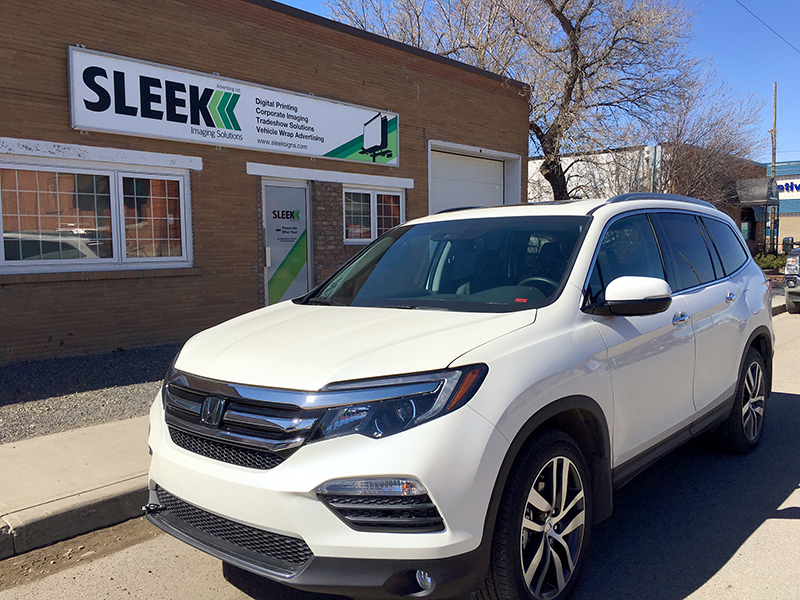 A boring white Honda Pilot waits to become beautiful. This is just like Cinderella, without the pumpkin.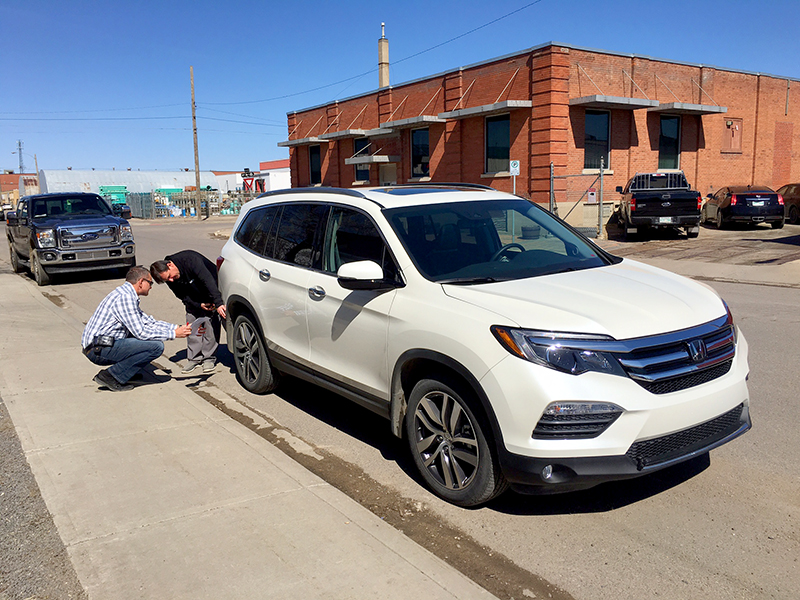 The SLEEK technicians take a few measurements.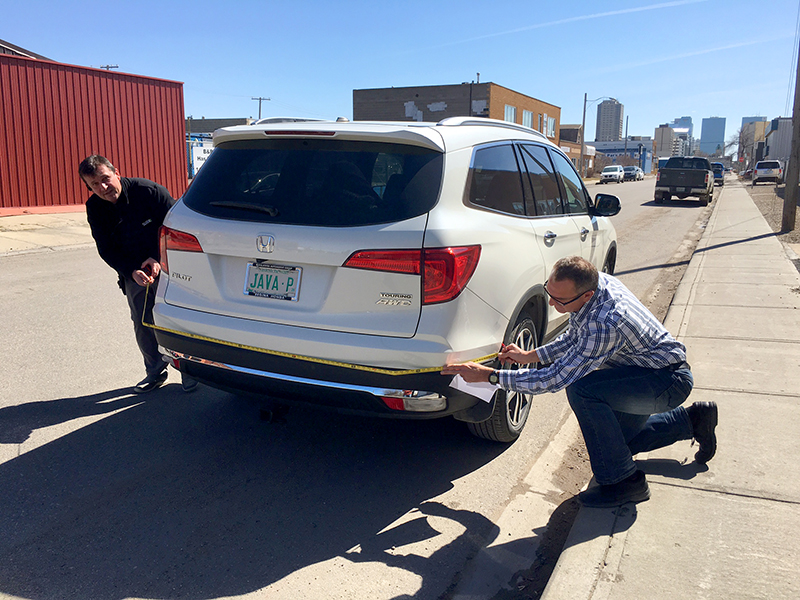 And a few more, just to be sure. Whatever this vehicle wrap may look like, we definitely know it's going to fit well.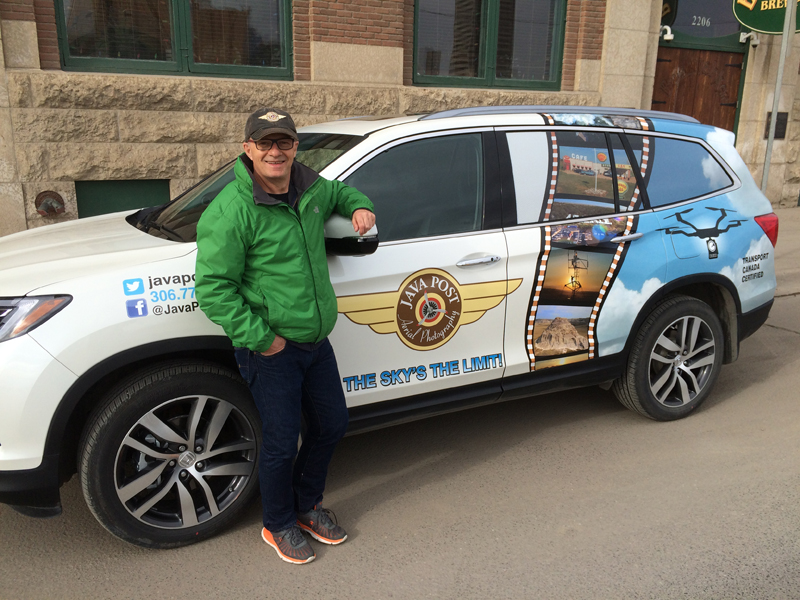 And here's our senior UAV pilot "Java Jack" Tunnicliffe (he's the one in the coat) posing with the other pilot (that's the one in the other kind of "coat").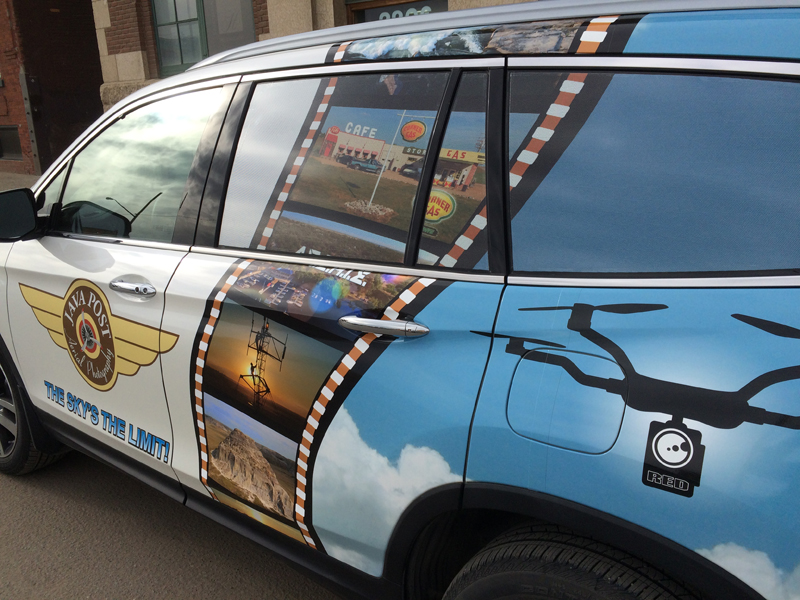 The shots of various projects inside the film strip sections are slightly different on each side of the vehicle. And we learned that, next time, we have to be aware of where the door frames are located. We kinda cut off the title graphic to the movie A.R.C.H.I.E., featuring Michael J. Fox. Sorry, Mike.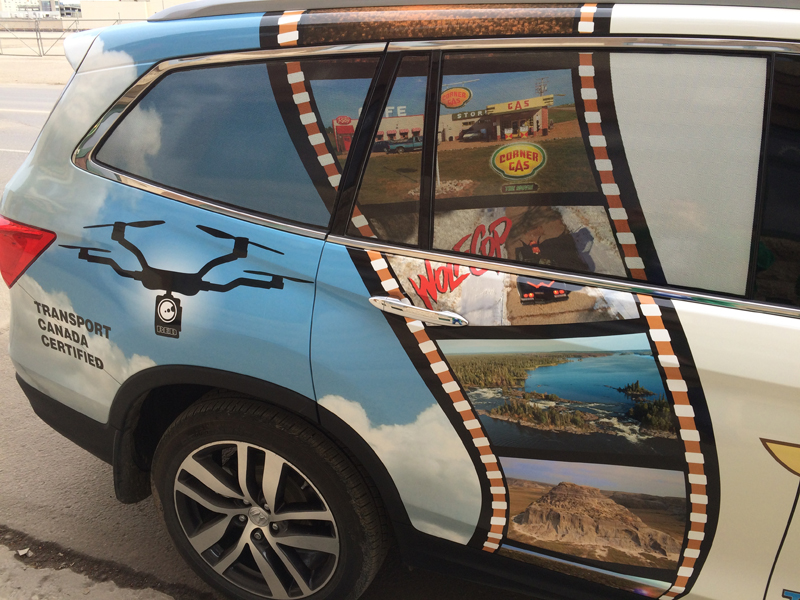 Here's a look at the artwork on the passenger side of the vehicle.
It wouldn't be a Java Post Aerial Photography vehicle without the Java Post Aerial Photography wings logo. This was planned, too. We weren't just "winging it." (Sorry, couldn't resist.)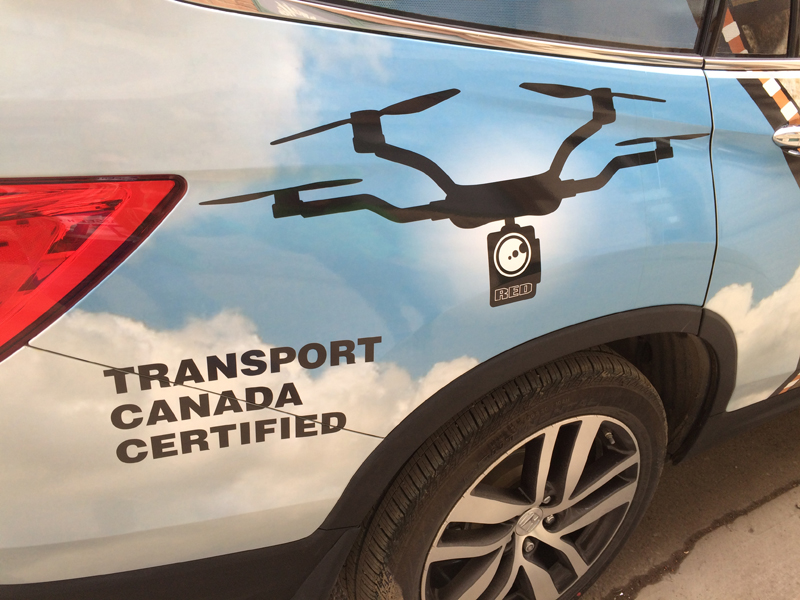 If you're working at Java Post, it helps to be certifiable. Or, as in this case, certified by Transport Canada, all across Canada.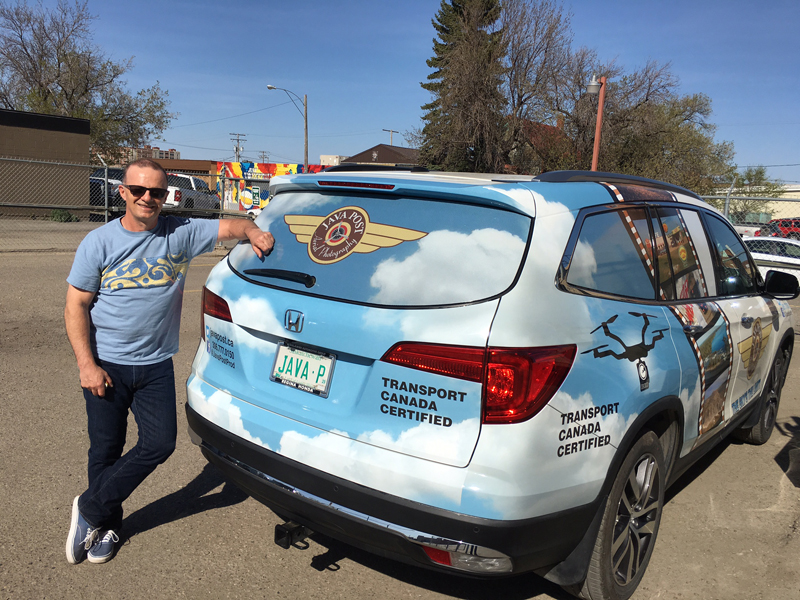 After a short delay, the rear hatch and window artwork was the last piece to be completed. Jack (now without a coat) proudly poses for a photo with the finished Java Post Aerial Photography vehicle. There will be no "flying under the radar" (pardon the pun) when our crew arrives on location.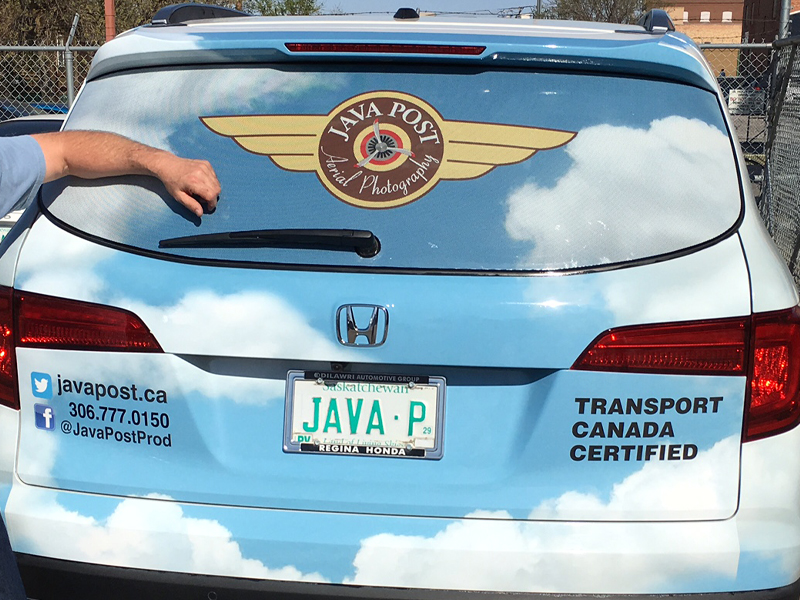 Wow, that bit of the artwork that looks like Jack's arm leaning on the rear window looks incredibly lifelike. Nice job, SLEEK Imaging Solutions!
To see examples of the work done by Java Post Aerial Photography, CLICK HERE.