That New Black Magic...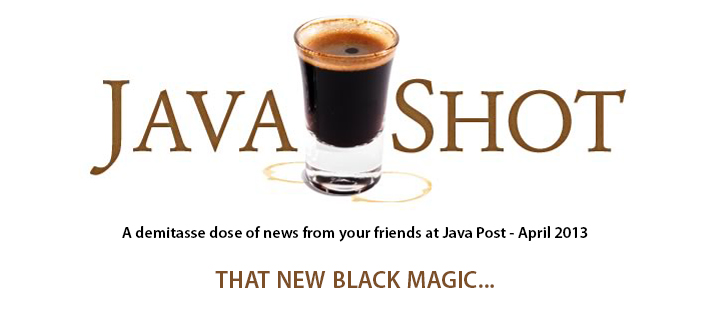 The new Blackmagic Cinema Camera has Java Post Production in its spell.
"With 2.5k resolution and 4:4:4 colour space, the Blackmagic Cinema Camera gives us gorgeous, uncompressed images right out of the box. And its 13-stop dynamic range gives us incredible latitude for shooting in extreme lighting situations, much like 35mm film does," says Jack Tunnicliffe, Java Post owner and Chief Colourist.
After uncrating it and quickly shooting tests, Jack and the team at Java Post wasted no time putting the camera to work. "Our commercial division (Caffeine Commercial Productions) had just won a contract to shoot some commercials for Tourism Saskatchewan, so it was a great opportunity to put the camera through its paces."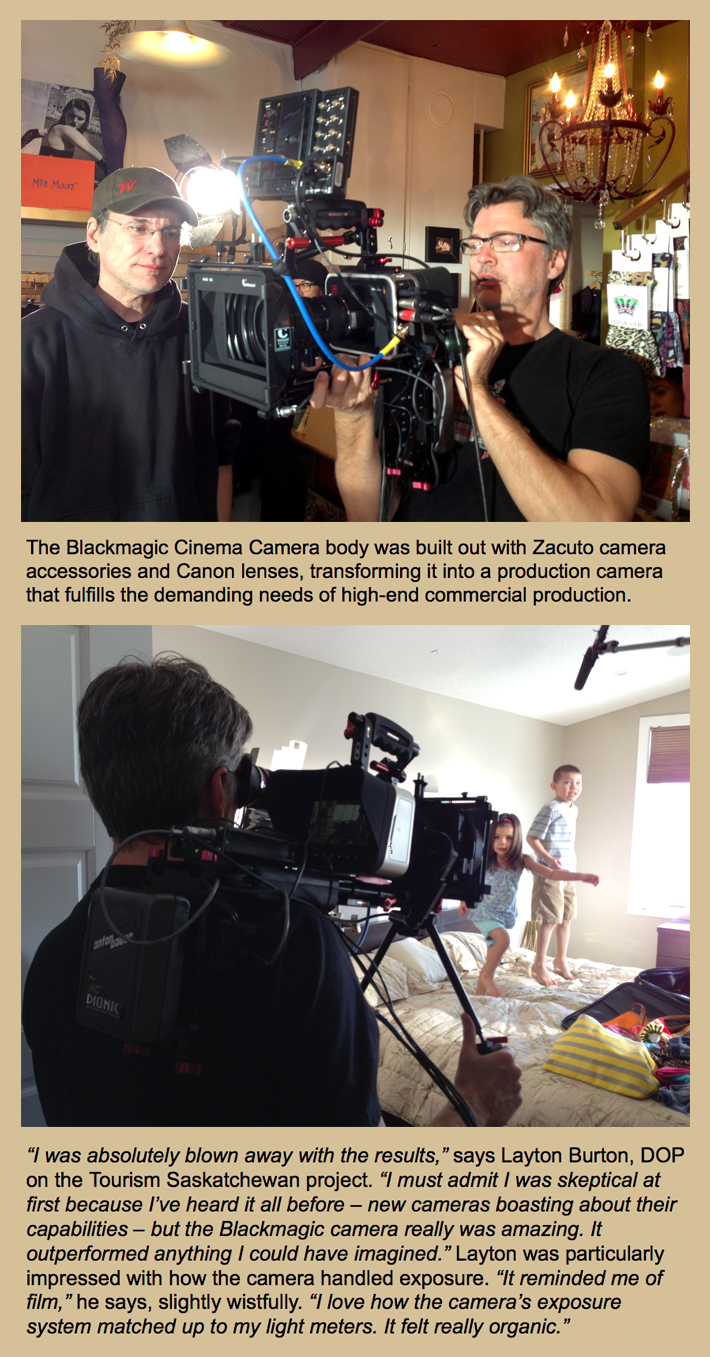 Another benefit of the Blackmagic Cinema Camera is how it seamlessly integrates with the workflow at Java Post. "We've been using Blackmagic post-production products for a decade," Jack explains, "and because the output of the Blackmagic camera is part of that ecosystem, everything works perfectly together. There's no transcoding or digital fidgeting. It's pure uncompressed 4:4:4 ready for colour grading on Blackmagic DaVinci. I love it."
That seamless workflow is particularly important to Doug Russell, who leads Java Post's industrial production sales initiative. "It's a really flexible camera that allows us to pack up and go anywhere," says Doug. "And the image is stunning. That's a really important differentiator for Java Post. We simply don't compromise on the image quality, regardless of the size of the production. The Blackmagic Cinema Camera allows us to cost-effectively bring that high quality image to everything we do and to seamlessly fit into our workflow."
Lately the focus of Doug's attention has been occupational health and safety. "As Saskatchewan's economy has changed and grown – particularly in resources, construction, and manufacturing – there has been a corresponding increase in the awareness of occupational health and safety issues. Our current focus is on providing high-quality training and education films to that market."
With over 20 years experience in producing commercials and industrial video, Java Post is well-positioned. "We're very well-established," says Jack Tunnicliffe. "We've managed and produced hundreds, if not thousands, of projects in the past 20 years. And we know how to do it cost effectively. What we've learned is that it's not about cutting corners to save money for our clients; it's really about spending their money smartly and giving them great value. That's why I love the Blackmagic Cinema Camera: it's a really smart investment that allows us to pass on savings to our clients... and it captures an incredible image!"