Stop Motion Behind-The-Scenes with Java Post Production and SATCC - Part 2
Part two of our behind-the-scenes look at Java Post Production working with director Stephen Hall and MGM Communications on a 30-second commercial for the SATCC (Saskatchewan Apprenticeship and Trade Certification Commission).
Entitled "Outfit of the Day" and shot on location in Saskatoon, this commercial was created using the stop-motion animation technique, where objects and people are moved ever-so-slightly, photographed as a still image, moved slightly again, and then photographed again, over and over.
For this particular "stuttering" effect, we shot 8 separate still images for each second of finished video. This behind-the-scenes video shows the work that goes into preparing to record just one of those images.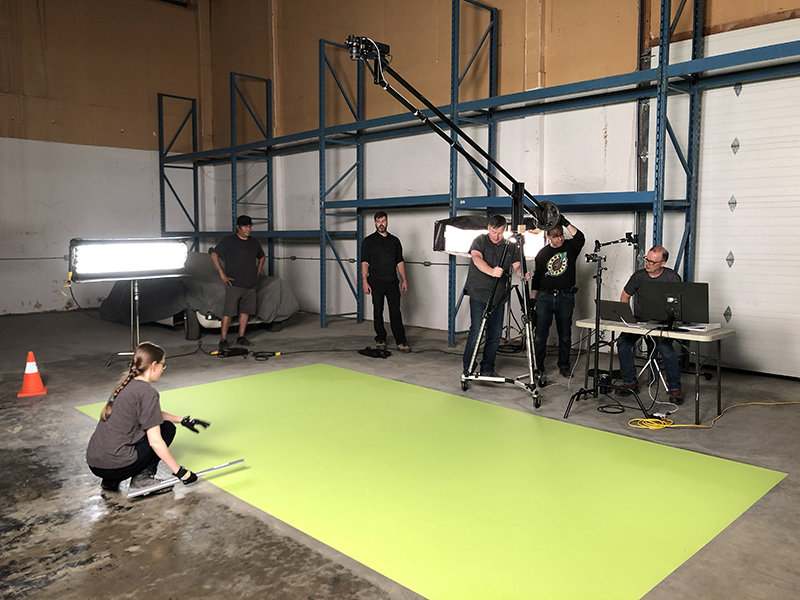 Each shot begins with a coloured backdrop laid out on the floor. Our camera is placed high above on a camera crane.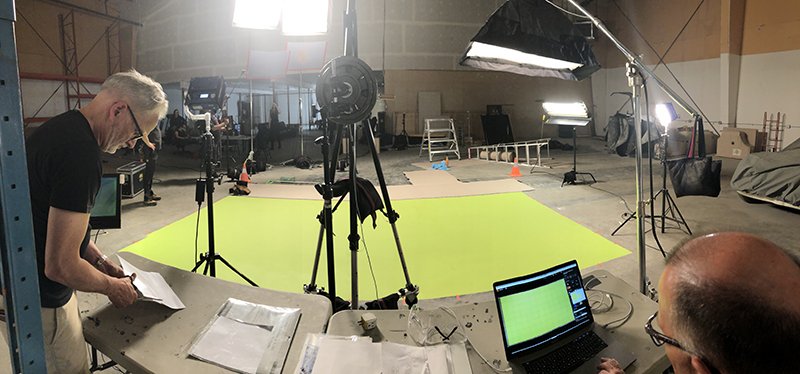 The view from the desk with Stephen Hall (director, left) and "Java Jack" Tunnicliffe (DOP/camera operator, right).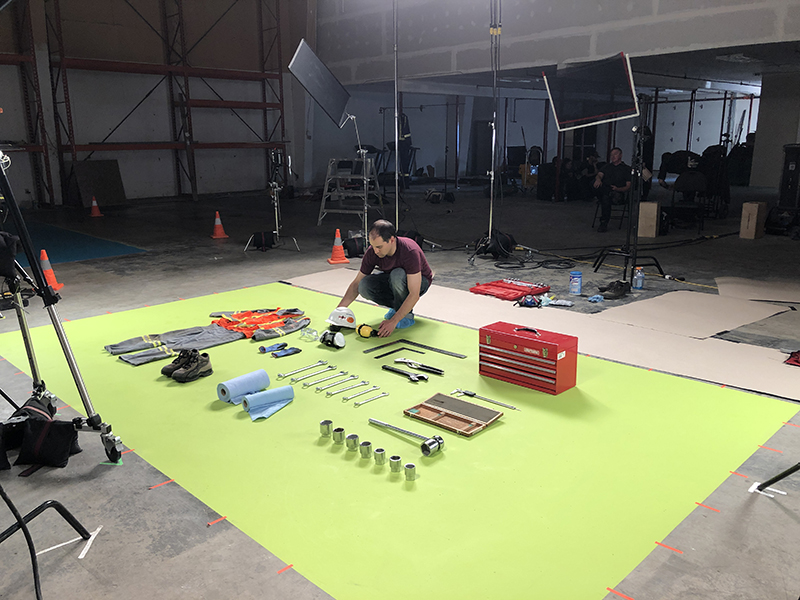 Java Post partner/supervising producer Randy Shumay was in charge of moving all the various items (lots of them!) just a little bit at a time for every shot.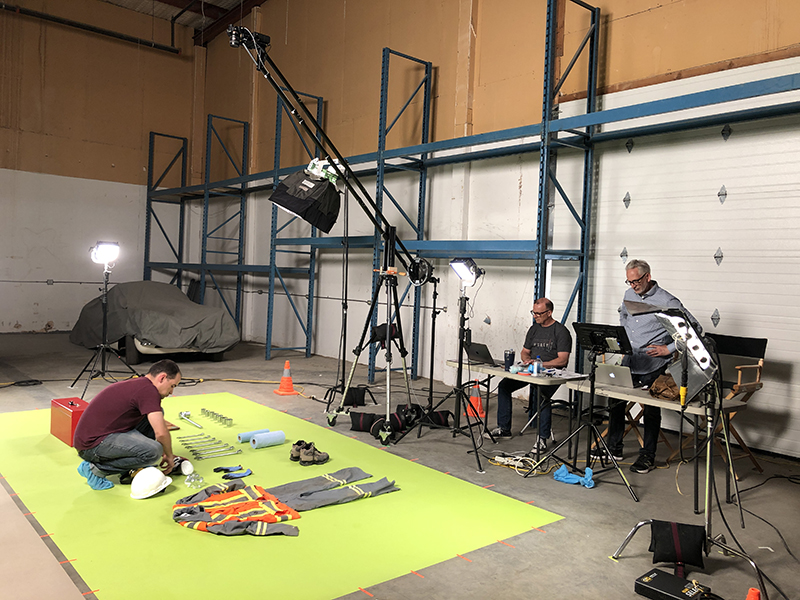 Jack and Stephen look on as Randy adjusts the tools and clothing. Note the blue paper covers over Randy's feet to keep the coloured background as clean as possible. Any marks or wrinkles in the background will have to be smoothed out in the color correction phase of production.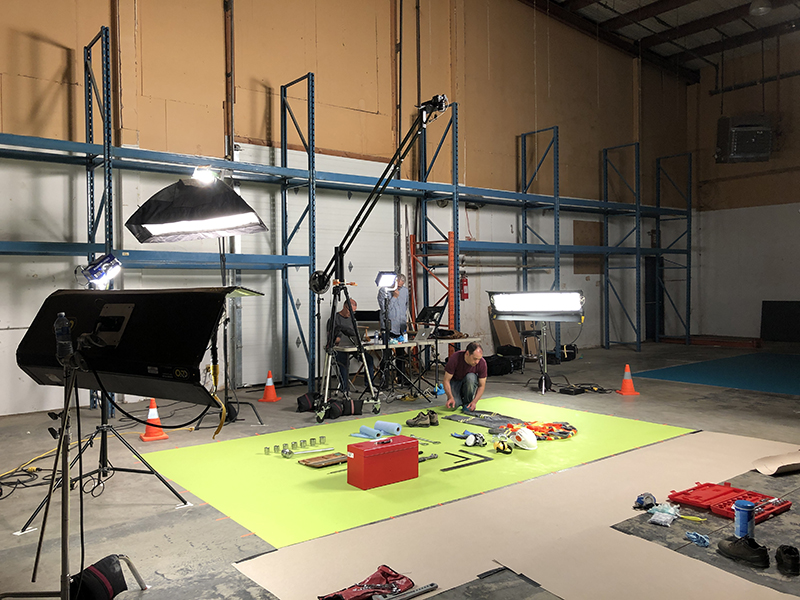 As Randy learned, there are literally a lot of moving parts to each shot. And it takes 8 separate shots to create 1 second of finished footage. Multiply that by 30 seconds...carry the 1....find the square root of pi...okay, math isn't my strong suit, but it's a lot of stuff to move around.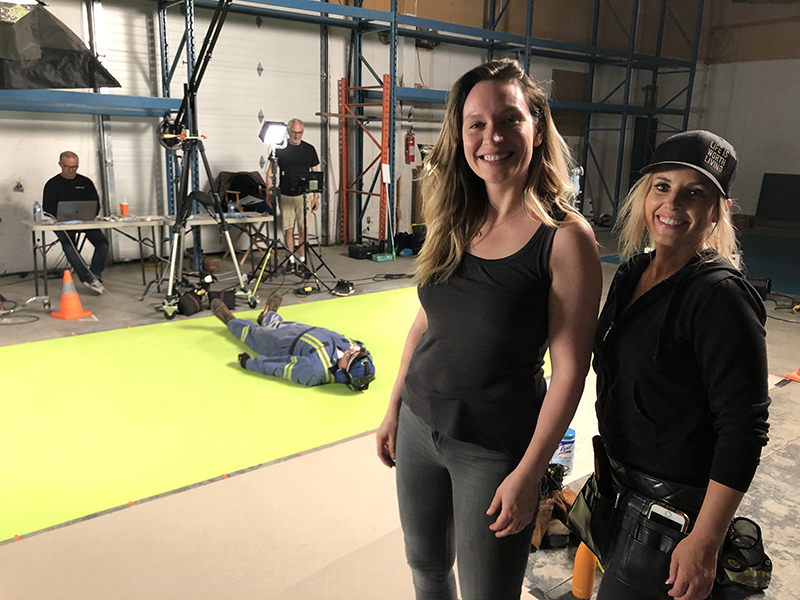 Moving from inanimate tools and empty work uniforms, it's time to work our stop-motion magic with live actors. That's where crew members Maygen Kardash (wardrobe stylist, left) and Holly Decker (hair and makeup, right) come in.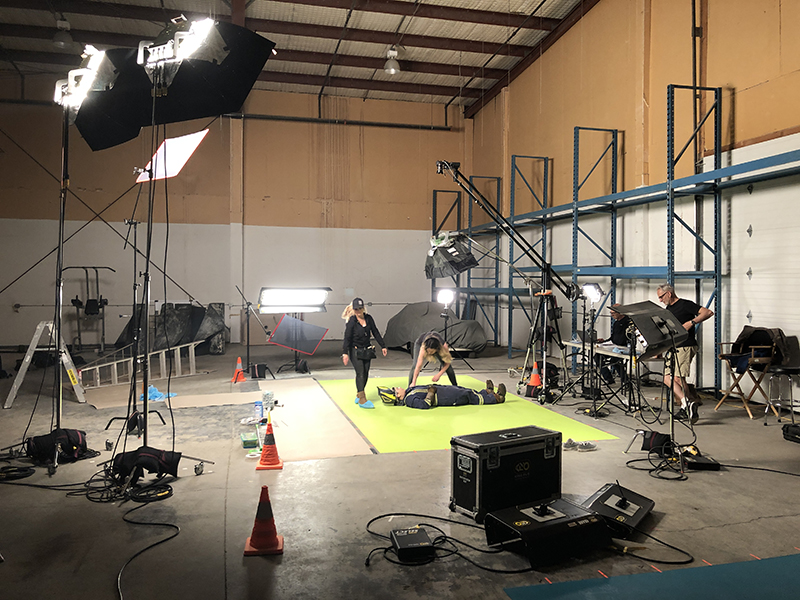 Beneath the lights, Maygen and Holly position one of our actors while our director Stephen watches in his monitor.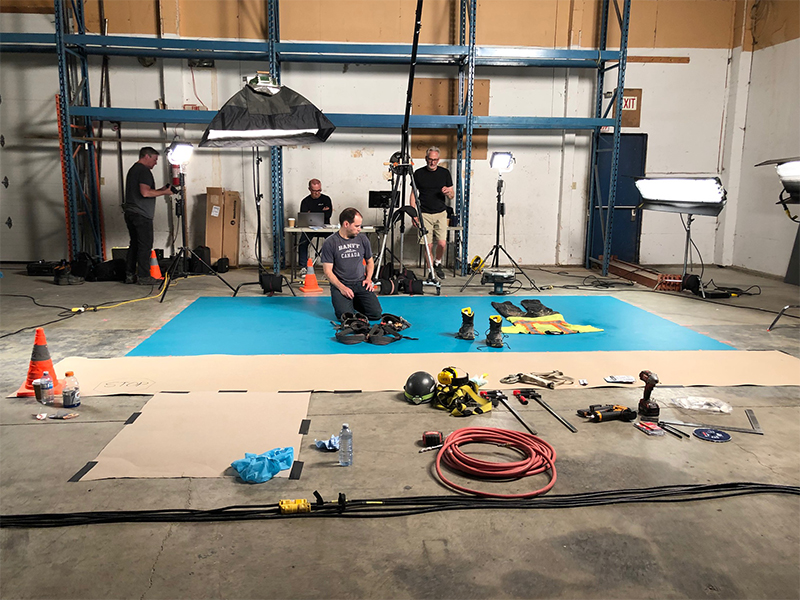 Randy is back at it, positioning another set of clothing and equipment on the coloured background.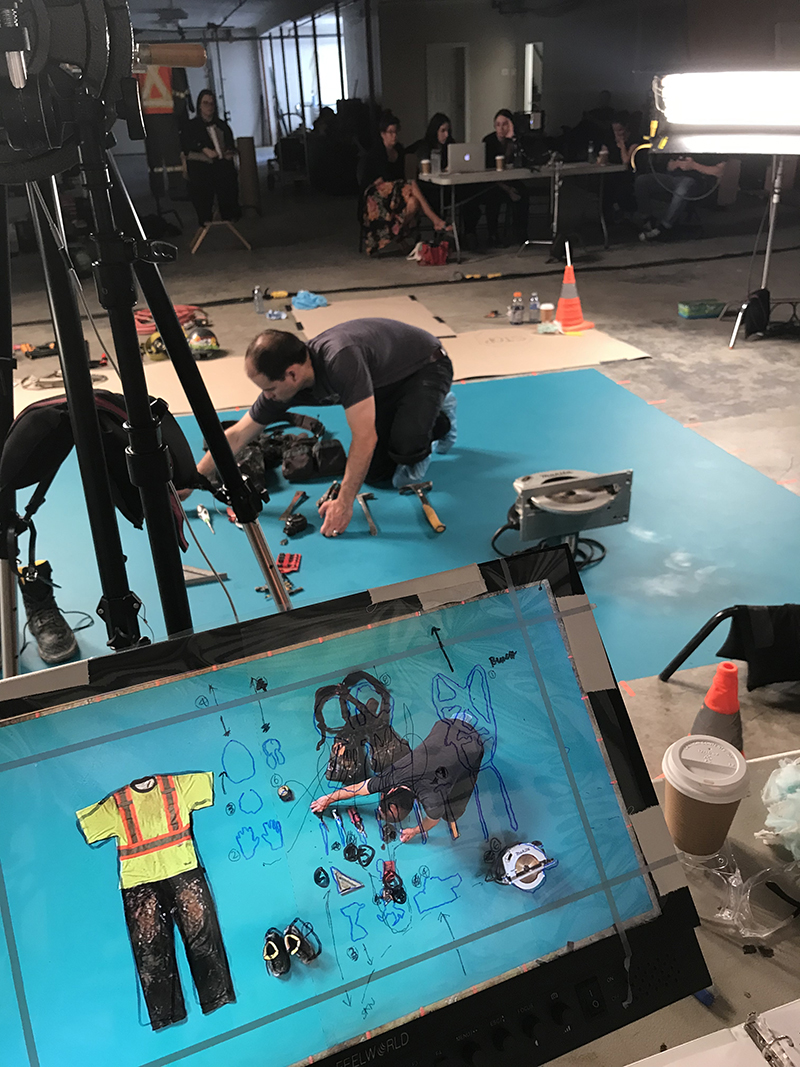 You're looking at the director's monitor screen. A clear plastic sheet has been taped over the screen and the location of all the articles of clothing and equipment have been traced onto the plastic, along with arrows to indicate the planned motion.
This helps the director and crew to position the items in the proper location for each of the eight still images that was shot to make up each finished second of footage.
To view the finished commercial, CLICK HERE.
Client: SATCC
Agency: MGM Communications
Production Company: Java Post Production
Producer: Randy Shumay
Producer/Production Manager: Dana Lesiuk
Director: Stephen Hall
DOP/Camera Operator: Jack Tunnicliffe
1st Camera Assist: Trevor Bennett
2nd Camera Assist: Kristine Dowler
Gaffer: George Hupka
Grips/Electrics: Tracy Westgard, Damien Kent, Daniel Shingoose, Sam Robins
Audio: Brent "tBone" Blazieko
Wardrobe: Maygen Kardash
Hair/Makeup: Holly Decker
Locations: Kyle Burgess
Art Director: Allia Janzen
Painter: Gary Soehn
Craft Services: Kate Matthews
Set PA: Nathan Smit
Offline Editor: Doug Russell
Online Editor: Trevor Bennett
Animator: Tomás Ibar
VFX/Colourist: Jack Tunnicliffe
To view more examples of the work done by Java Post Production, CLICK HERE.
To view examples of Java Post Aerial Photography, CLICK HERE.