Shooting Javacopter Aerials for Tourism Saskatchewan at Grasslands National Park.
Working with the Phoenix Group advertising agency, the Java Post Aerial Photography crew (Trevor Bennett and Jack Tunnicliffe, pictured left to right) was down in Southern Saskatchewan late last week at Grasslands National Park, shooting some aerial scenic shots for an upcoming Tourism Saskatchewan ad campaign.
Shooting sunrises and sunsets (and lots in between) made for long shooting days, but also made for great footage of this incredibly rugged and scenic part of our province.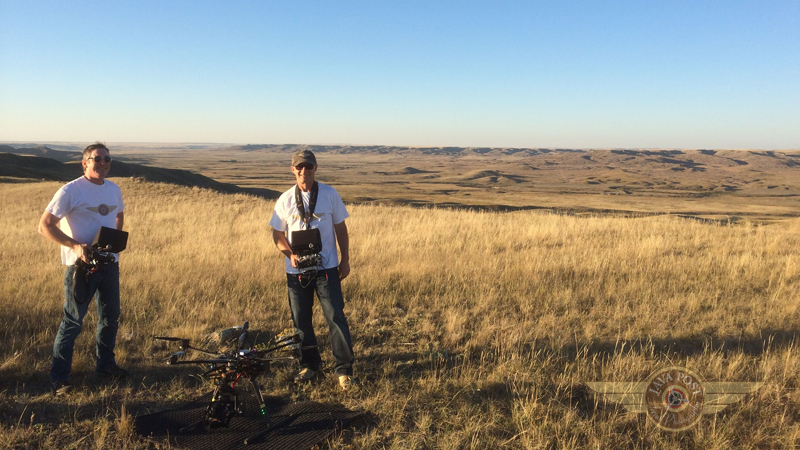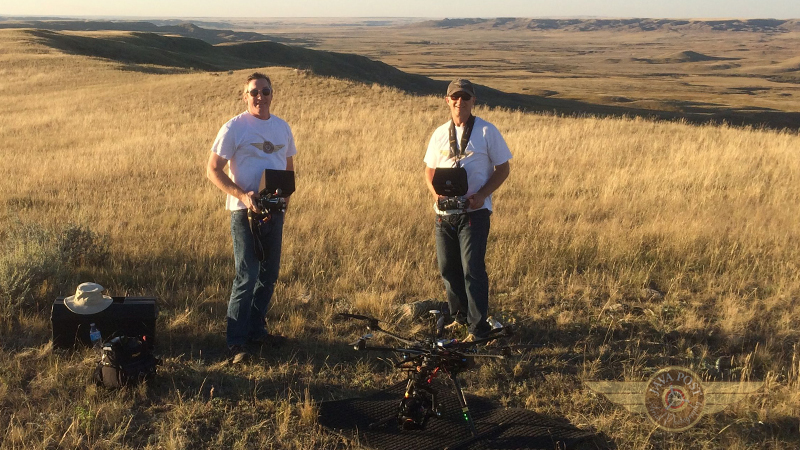 Perched atop a a ridge overlooking the valley, the boys strike a pre-flight pose with our Javacopter.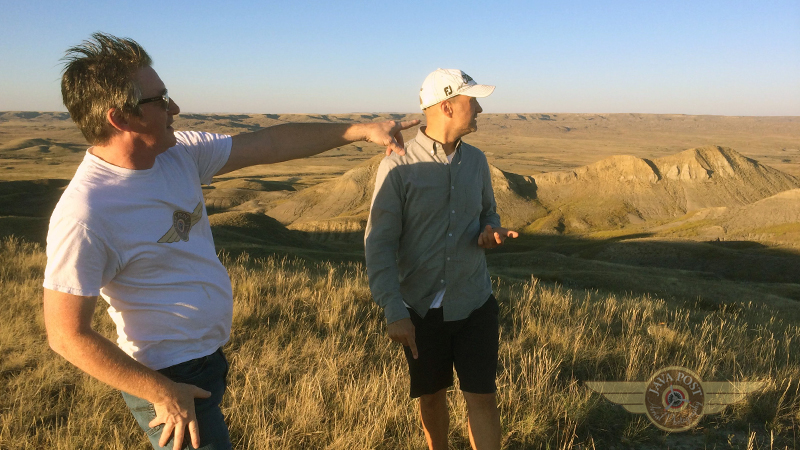 Trevor (left) alerts the Phoenix Group's Dustin Panko to some deer in the distance. We don't think Trevor really saw any deer. We think Trevor just did this to distract everyone from his bizarre hair style.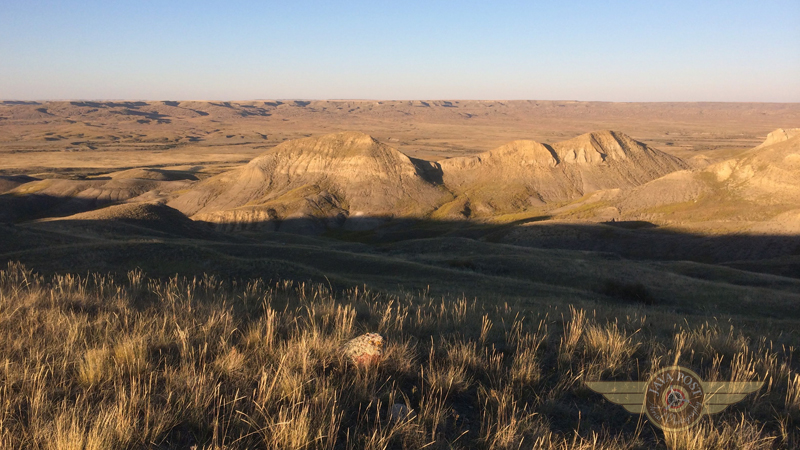 Nope. We can't see any deer out there. That was definitely a diversionary tactic on Trevor's part.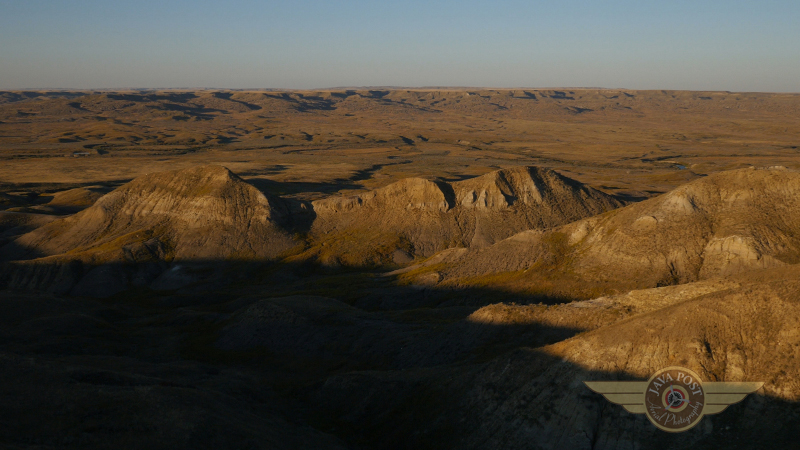 From the air, the Javacopter UAV drone captures some gorgeous 4K Ultra HD images of the impressive Grasslands National Park landscape.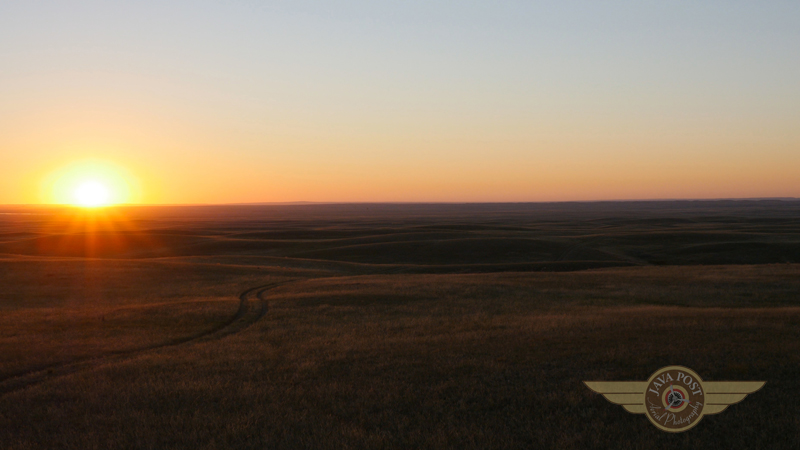 And, as the sun slowly sets in the Saskatchewan sky, we run out of words that begin with "s." Or perhaps this was shot at sunrise, in which case we had a few "s" words left over.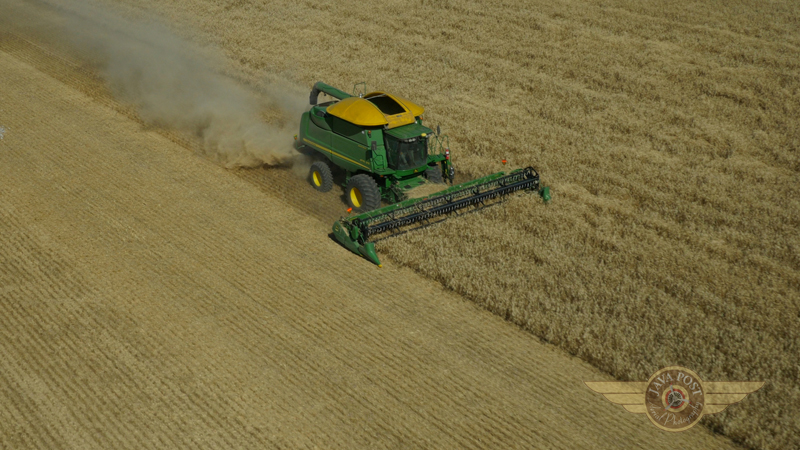 Harvest time in Saskatchewan. The fields of gold look amazing from the air in 4K Ultra HD footage.