Saskatchewan Raises the Bar for World Class Colour Correction

Saskatchewan's Java Post has been a leader in colour correction for the past 20 years. Now, with its acquisition of the DaVinci Resolve colour correction system, Java Post has pushed that standard even higher.

"When I saw the system in action, I knew we had to have it" said Jack Tunnicliffe, Java Post's owner and chief colourist. "I've worked with colour for my entire professional life, and this system lets me do everything I want to do – and more".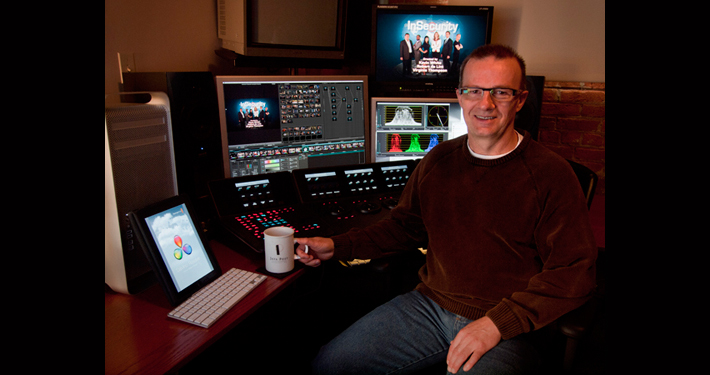 Java Post's formula for staying in front has been simple: get the best tools available and train with the best people in the business. DaVinci has been the gold standard in colour correction for the past 30 years and is the name behind more film and TV productions than any other system.
The acquisition of the fully digital DaVinci Resolve continues the Java Post tradition of industry-leading excellence.
"The quality of DaVinci processing is so revolutionary it won an Emmy™ award for contributions to the television industry" says Jack Tunnicliffe, "And now with the latest version of Resolve I have exactly the same tools that were used to do the colour correction on Avatar."
Jack's passion for colour is matched only by his commitment to quality and value.
"With DaVinci I can colour correct, rotate images, re-frame, add correction layers, blurs, tracker, you name it. DaVinci even allows full, unlimited grading of RED files – all in real time. And, when I've made the adjustments to a shot, I can immediately play it back with sync sound. That means I have all the tools to do my job quickly and effectively – and it saves time. The speed of the process keeps everyone engaged with the creative process. That's critical."
The DaVinci system in the hands of Jack Tunnicliffe are a powerful combination.
Check out this clip from the new CBC production InSecurity, which was colour corrected by Jack at Java Post on the new system: