Principal Production Begins on A.R.C.H.I.E.
As one of the co-producers and co-executive producers, Java Post Production is very excited to announce that principal photography is now underway on Trilight Entertainment's feature film A.R.C.H.I.E.
Shot, edited, and finished right here in Saskatchewan, A.R.C.H.I.E. will be distributed worldwide through Double Dutch International. The family feature film is written and directed by Robin Dunne and produced by Shayne Putzlocher, Glenn Paradis, Sara Shaak, and Java Post's own Joan Speirs. Executive producers are Tina Bates, Jason Moring, and Java Post's Jack Tunnicliffe.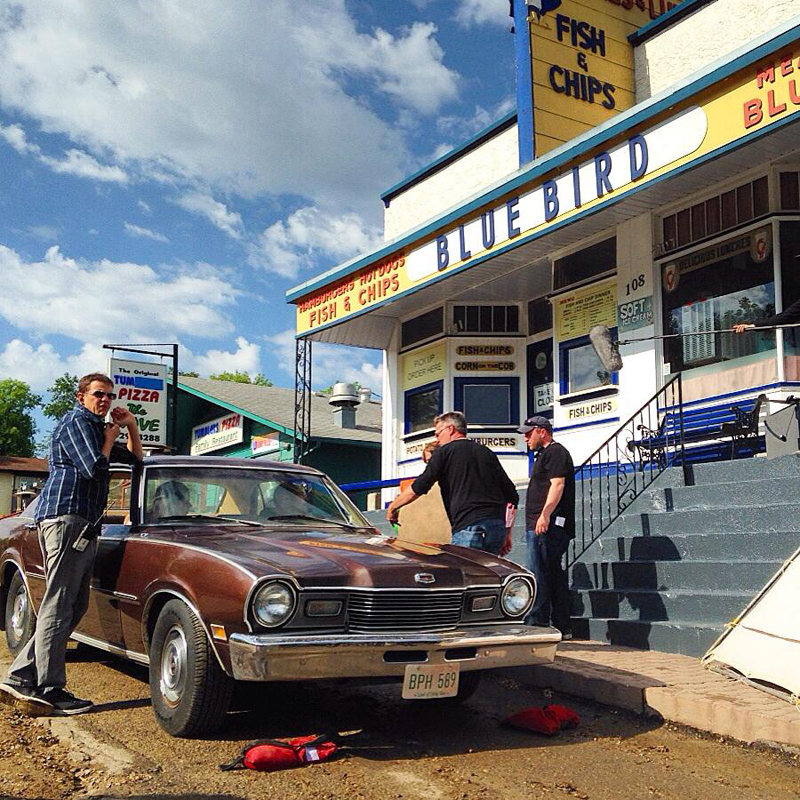 A.R.C.H.I.E. stands for Artificial Robotic Canine Hyper-Intelligence Experiment, and it tells the enchanting tale of a young girl named Isabel, who makes friends with A.R.C.H.I.E. - a robotic dog who possesses many special abilities. The film explores the universal themes of the power of friendship, the importance of being true to one's self, and what it means to belong.
A.R.C.H.I.E. stars Katharine Isabelle (Ginger Snaps, American Mary), Robin Dunne (Sanctuary, Space Milkshake), Fred Ewanuick (Corner Gas, Just Friends), Farrah Aviva (Bates Motel, Swindle), Sarah Desjardins (Into the Grizzly Maze, Clue) and Jonathan Whitesell (The Unspoken, The Hollow).
Financed in partnership with Clairwood Capital, the production of A.R.C.H.I.E. in Saskatchewan brings a significant boost to the production community and marks the first of a number of projects Twilight Entertainment and Clairwood Capital will shoot throughout Canada in the next while.
"Clairwood strongly believes in Trilight Entertainment and the team that has been assembled for A.R.C.H.I.E. It's a classic story with all the elements to be a financial success internationally." says Clairwood Capital President and Producer, Glen Paradis.
"Trilight has grown substantially in our partnership with Clairwood Capital. A.R.C.H.I.E. is the first of many productions we have planned as a team, and I am happy to bring the first one back to Saskatchewan," says Producer and Trilight Entertainment President, Shayne Putzlocher.
"I drew inspiration for A.R.C.H.I.E. from some of the classic films I loved growing up," said Writer/Director Robin Dunne. "Our goal is to make a modern film with a vintage feel that will resonate with audiences of all ages, through its humour and heart."