Our edit suites are now sealed for your sanitary protection!
Okay, you're probably wondering what the heck we're talking about. Join the club.
Java Post Production is located on the 4th floor of the Strathdee Building on Dewdney Avenue in Regina. If that doesn't ring any bells, there are two reasons: 1) The building doesn't have any bells, and 2) Most people know it as the Bushwakker Brew Pub building.
Anyway, the entire building is getting new exterior windows. Exteriors are good places to put windows, I'm told.
The thing about new windows is all that pesky nature that gets into the office when the windows aren't there. So we've been busy wrapping up all our edit suite equipment and office furniture with plastic.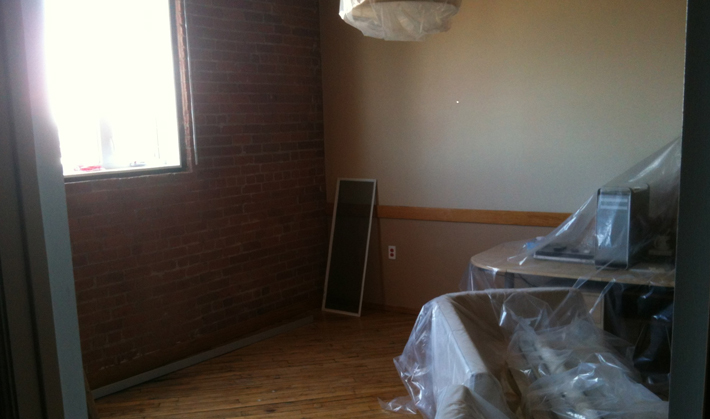 As you can see below, we're now hermetically sealed and nothing can get in. Not dust, not dirt...not even editors.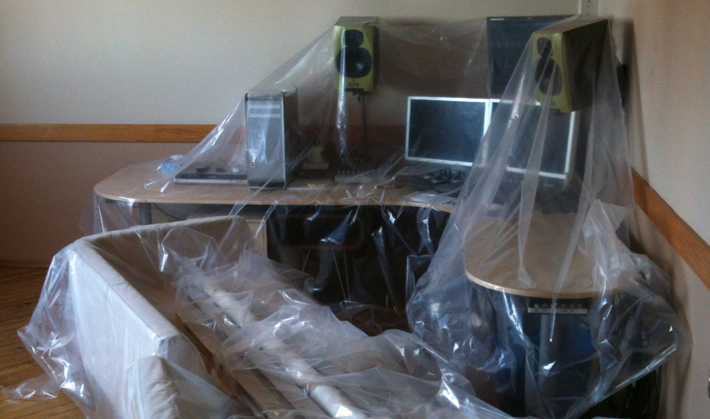 I suppose installing new windows is cheaper than just cleaning the old ones. Here's the new, clearer view from our "E" suite. For the music fans out there, this suite also has a band named after it that tours with Bruce Springsteen. The weird part about putting in nice shiny new windows in an edit suite is that we're only going to cover this up with blackout curtains because editors like to work in the dark.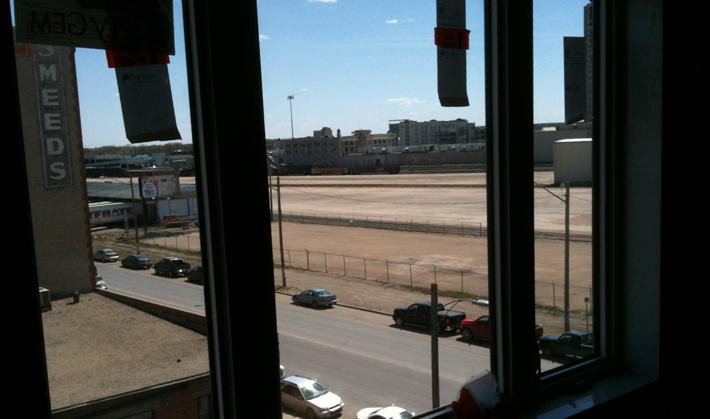 Here's another new window going up in our office. I tell you, all this window installation is a real pane. (ba doom chick! I'll be here all week, ladies and germs. Remember to tip your waitress!)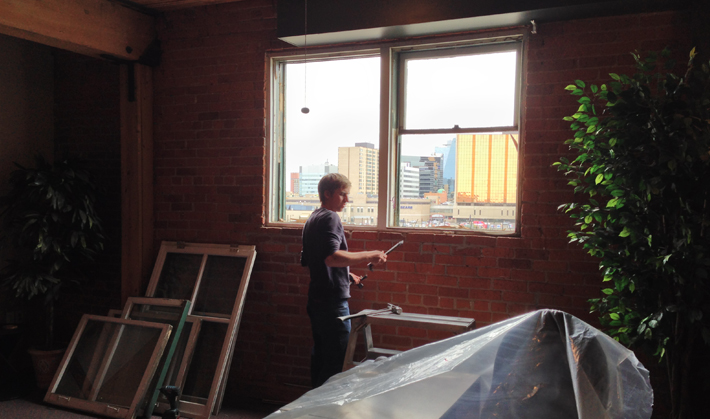 Below you see the part of the renovation program where Mike Holmes usually finds an infestation of carpenter ants or some other very expensive thing the owners weren't expecting.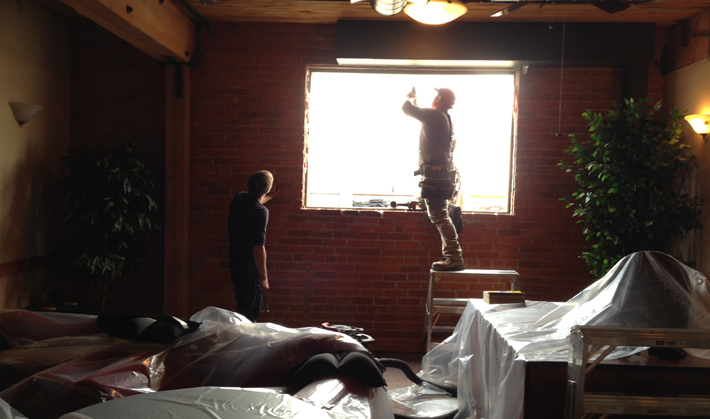 Don't jump! Don't jump! Bushwakkers will bring the beer up here.