New Digital Delivery System Is Another First

Java Post, Saskatchewan's premier post-production studio, has recently acquired a German-made DVS Fuze system -- a powerful processor for mastering Digital Cinema outputs, including those required for 3D projection.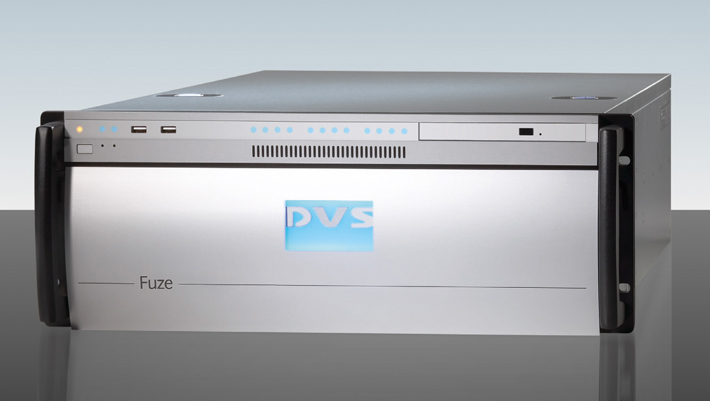 "The Fuze works seamlessly with Java Post's existing digital processing capabilities and is a natural extension of our service offering," says Jack Tunnicliffe, Java Post owner and chief colourist. "We were the first company in Saskatchewan to offer HD mastering, the first to offer a film finishing suite, and now we're the first to offer DCPs – Digital Cinema Packages."

Java Post's new Digital Cinema capabilities will be of particular interest to the independent film production community. "We're passionate about moving pictures and the Fuze system lets us provide filmmakers, producers, distributors and others an affordable way of putting their films on the big screen."

"Although they are quite a small company, Java Post excels at everything they do," says Avi Federgreen, an independent producer and distributor. "I love working with Jack and his team. They're doing leading-edge stuff, and their quality is always outstanding."

Avi first worked with Java Post on Hungry Hills, a feature that premiered at the Toronto International Film Festival, and is an enthusiastic supporter of Java Post's initiative. "This represents a great opportunity for filmmakers in Western Canada to get their films onto the big screen."

In fact, the first film to be converted to DCP at Java Post is the Indie feature, Moon Point, distributed by IndiCan Entertainment.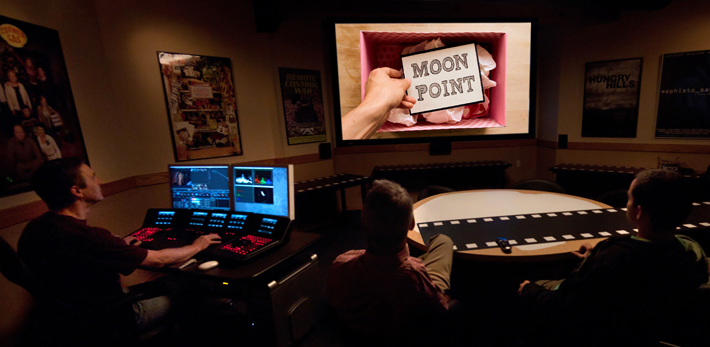 Another group interested in the potential of the system are advertising agencies. "Advertising in movie theatres has become a really important part of the media mix," says Stephen Hall, VP Creative at Brown Communications in Regina. "It's great to have an affordable way to convert a TV spot into a Cinema spot."

Keeping the conversion cost affordable is a key component of Java Post's Digital Cinema strategy. "In addition to ensuring that the Digital Cinema outputs meet the international standards for quality control, we're developing an ultra-competitive rate card for this service. Our goal is to offer DCI-compliant DCPs at a significantly lower cost than is currently available."

DCI – the Digital Cinema Initiative – was created in March, 2002, and is a joint venture of Disney, Fox, Paramount, Sony Pictures Entertainment, Universal and Warner Bros. Studios. DCI's primary purpose is to establish and document specifications for digital cinema that ensures a uniform and high level of technical performance, reliability and quality control.

In addition to enabling Java Post's Digital Cinema offering, the DVS Fuze system has some big-name fans in the film production world. "James Cameron has one," Jack enthuses, "And, in many ways, he's been pushing the adoption of projection technology."

A recent article in the Toronto Star agrees. "Cameron's film Avatar was a catalyst for the shift to digital, according to a recent report by IHS Screen Digest Cinema Intelligence Service," writes Entertainment Reporter, Tony Wong. Wong quotes David Hancock, head of film and cinema research: "Avatar was not the cause of digital cinema, but it certainly created the momentum going forward." Hancock goes on to state that, after the release of Avatar, digital film technology grew by 17 percent annually in 2010 and 2011. By the first quarter of 2012, the majority of screens in Canada are expected to be digital for the first time, crossing the 50 per cent threshold. "Canada had been a little slower to adopt, but it's catching up fast," said Hancock.

The newly installed Fuze system is part of Java Post's ongoing commitment to providing robust digital output solutions to its clients. "Getting new technologies that serve our client needs is really important to us," says Jack. "But I have to say that we also love the idea of projecting onto the big screen. There's a romance to it. It's exciting."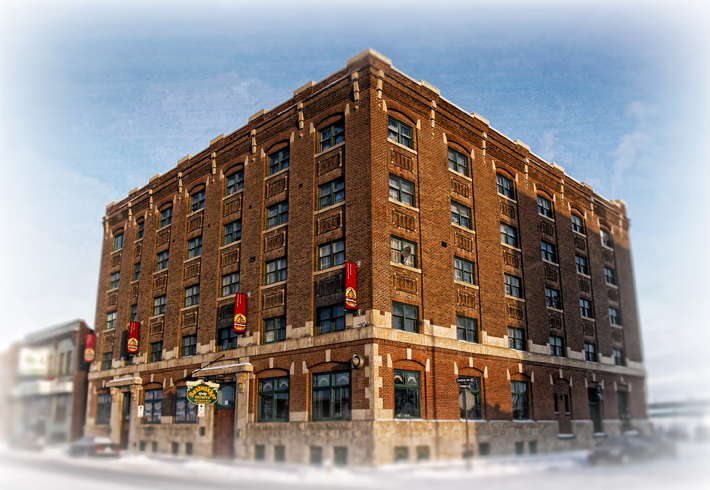 Located on the fourth floor of the Strathdee building in Regina, Saskatchewan, Java Post is a full-service digital video post-production facility. It has been serving the Canadian market for 17 years providing colour correction, visual effects and mastering services.