Java Post's Marathon Man: Randy Shumay
Java Post Production congratulates our very own "marathon man," Randy Shumay.
This past Sunday, September 11th, Randy completed the 42.2K run event at the 16th annual Saskatchewan Credit Unions Queen City Marathon, held in the "Queen City" of Regina, Saskatchewan, Canada.
This was Randy's 4th full marathon and, despite the rest of the Java Post staff wagering that you'd have to time Randy's run not with a stopwatch but with a calendar, he finished in a net/chip time of 5:13:26.
Congratulations Randy! And remember, you can only wear your Queen City Marathon medal to work for a week. After that, our clients start thinking you look a bit odd.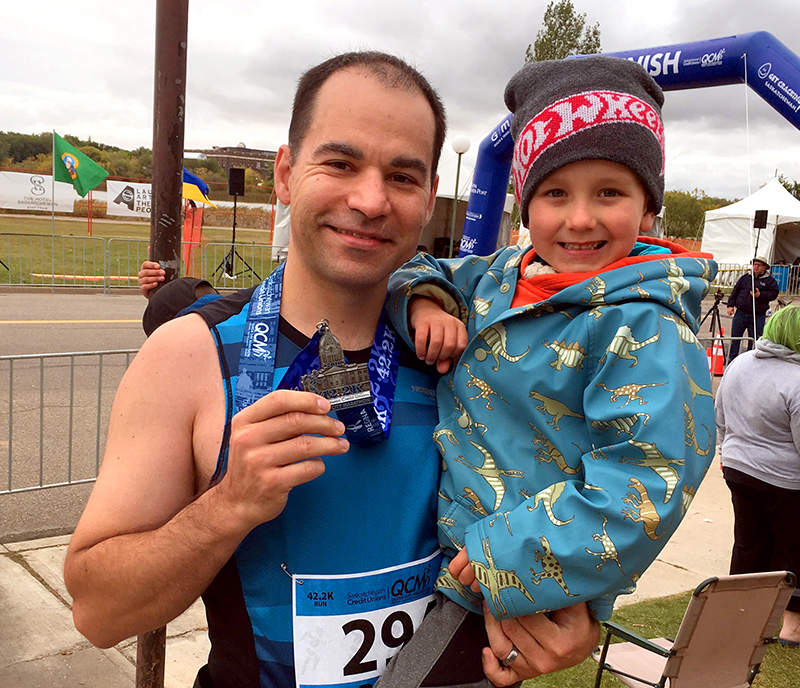 At the finish line, Randy (left) poses with his personal athletic trainer.