Java Post shooting for the Nature Conservancy of Canada in Saskatchewan's Grasslands
The Government of Canada and the Nature Conservancy of Canada recently partnered to protect grasslands habitat in Southern Saskatchewan, and the Java Post Aerial Photography team captured aerial and ground-based footage of the protected area.
The footage will be projected on the walls of an art gallery during an upcoming "escape to nature" event, giving the attendees the feeling that there are walking - and even flying! - through (and over) this grasslands area.
As the nation's leading land conservation organization, the Nature Conservancy of Canada buys land and conserves it, working to protect our most important natural areas and the species they sustain. Since 1962, NCC and its partners have helped to protect more than 2.8 million acres (1.1 million hectares) coast to coast, including more than 150,000 acres (60,700 hectares) in Saskatchewan. The NCC has conserved habitat for more than 200 at-risk species.

The NCC purchased a large section of grasslands known as "Wideview." Located near the west block of Grasslands National Park in Saskatchewan, Canada, with the Frenchman River Natural Area, Wideview was chosen because it is an ecologically significant grasslands region and there are several at-risk species recorded to be in that area.
Java Post Aerial Photography was pleased to add our images to the upcoming "escape to nature" event. To see more examples of the work done by Java Post Aerial Photography, CLICK HERE.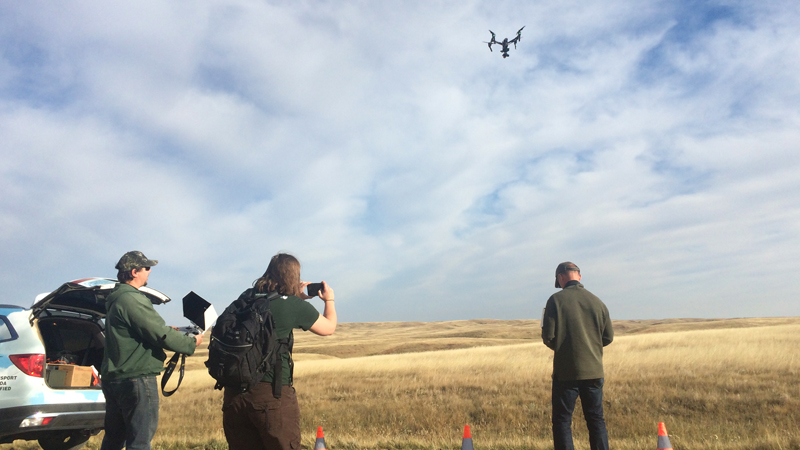 Dale Gross and Tiffany Cassidy of the NCC watch as Java Post Aerial Photography chief pilot Jack Tunnicliffe launches our DJI Inspire UAV equipped with an X5R 4K Raw camera.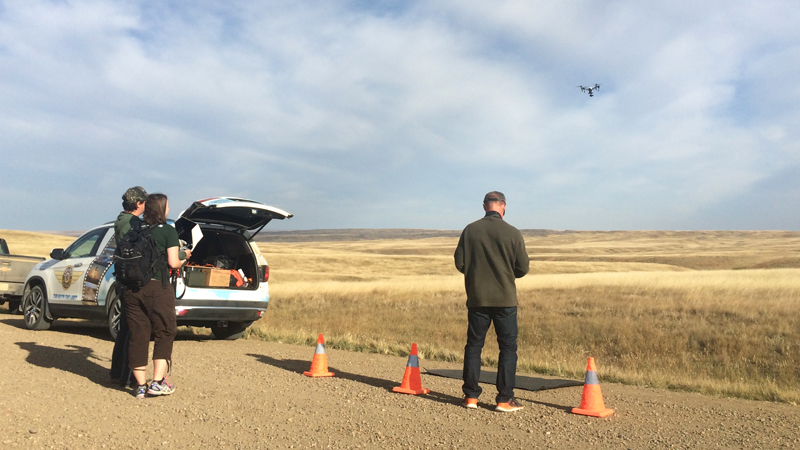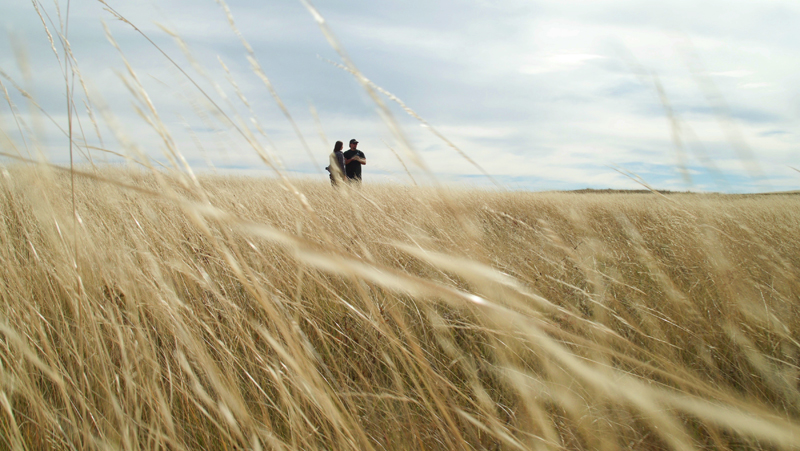 The thing about a natural grasslands area is...there is going to be a lot of natural grass. Through the waving stalks of tall prairie grass we can see Tiffany and Dale.
Not all the shooting Java Post did for this project was from the air. We also did some ground level shooting, following Tiffany and Dale as they walked through the Wideview grasslands area.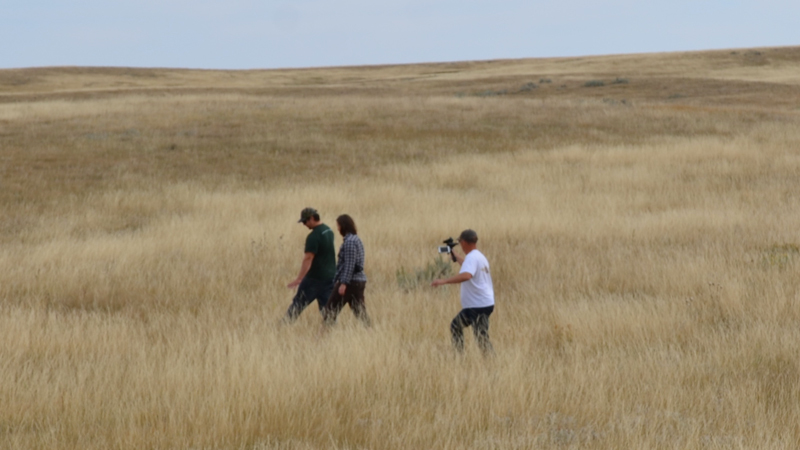 Here you can see Jack Tunnicliffe from Java Post using a hand-held camera stabilizer to follow Dale and Tiffany on their walk.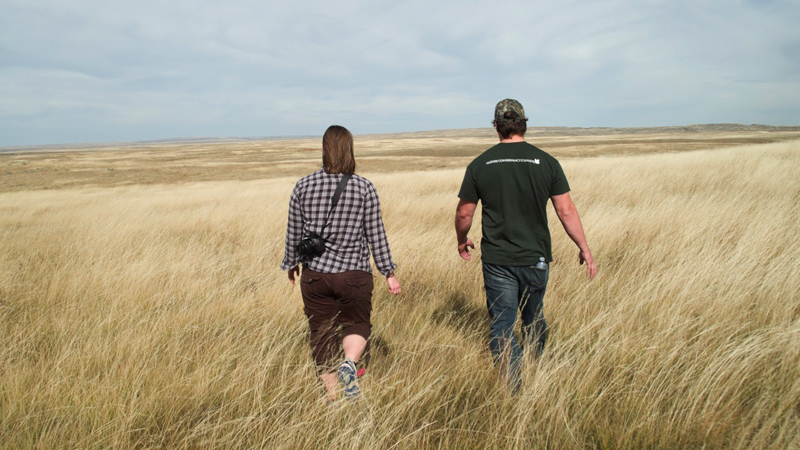 And here's a frame take from that stabilized hand-head footage.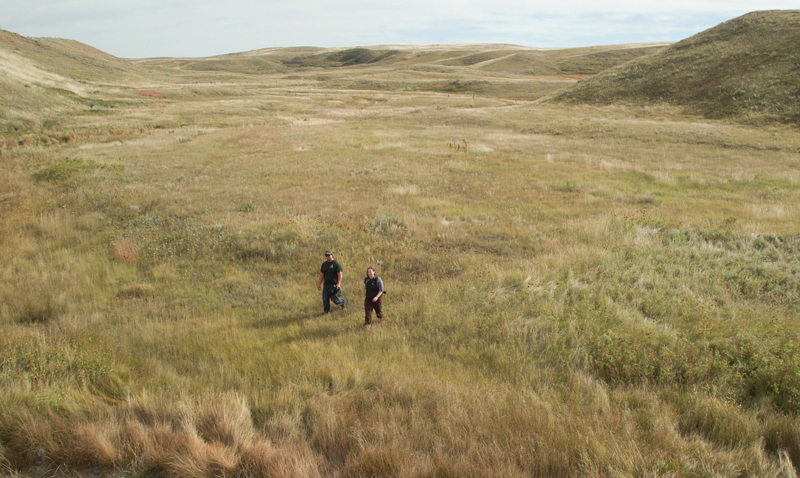 One last look at Tiffany and Dale - this time from the air - as they tour the new grasslands conservation area.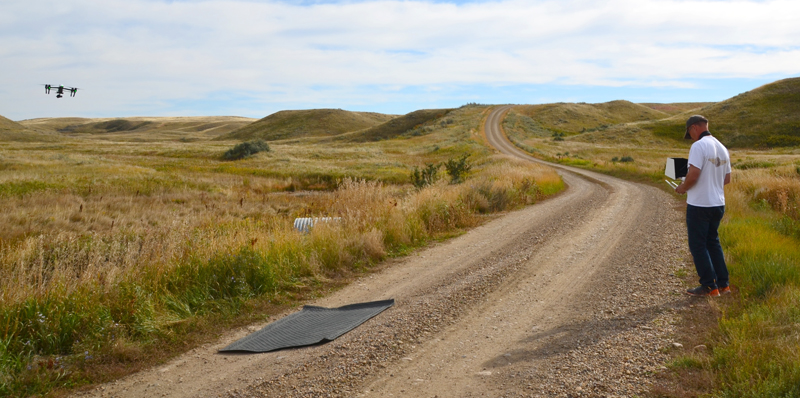 Jack brings the UAV in for a safe landing. To see more examples of the work done by Java Post Aerial Photography, CLICK HERE.