Java Post photographs prairie bison for CBC's "Hello Spring."
Java Post Production's Jack Tunnicliffe was recently on location near Hanley, Saskatchewan, to take ground-based and aerial footage of a herd of bison owned by farmer/rancher Les Kroeger, past president of the Saskatchewan Bison Association.
The footage will be used as part of a CBC website project called Hello Spring.
Produced by Jeff Turner of River Road Films, a documentary film production company based in Vancouver, Hello Spring highlights the spring season in Canada during the time of Covid-19.
The project concept is to bring the outdoor sights and sounds of a Canadian spring to people who are social distancing inside their homes.
To visit the Hello Spring website, CLICK HERE.
To see examples of the work done by Java Post Production, CLICK HERE.
To see examples of the drone work done by Java Post Aerial Photography, CLICK HERE.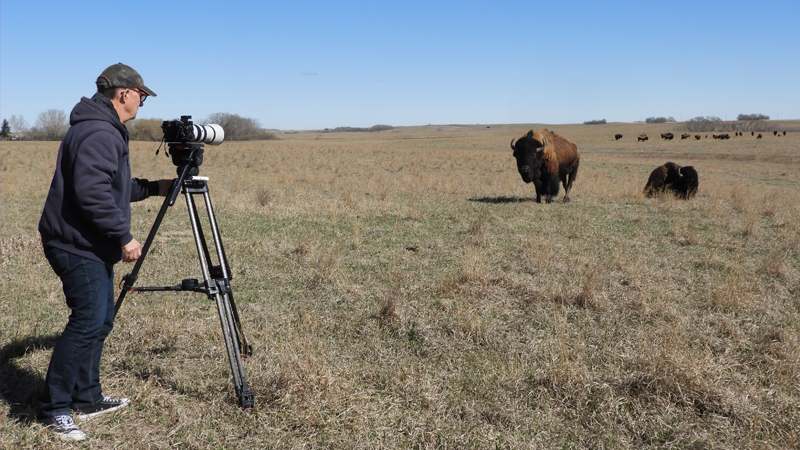 Jack Tunnicliffe of Java Post Production photographs a herd of Bison near Hanley, Saskatchewan.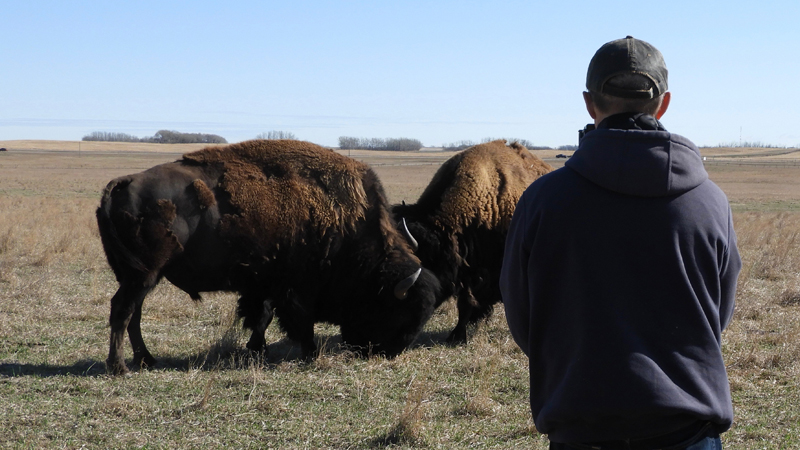 As you can see above and below, the bison don't appear to be particularly shy about coming close to Jack to have their pictures taken.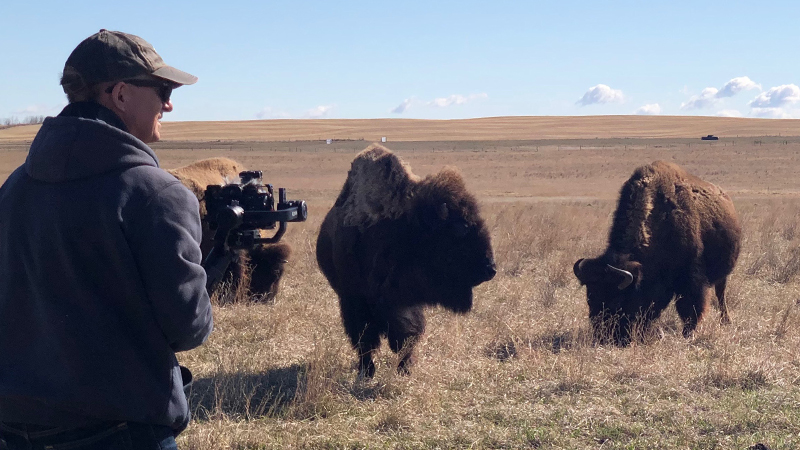 Les Kroeger (right) was very kind to let us photograph his bison herd from the ground and from the air.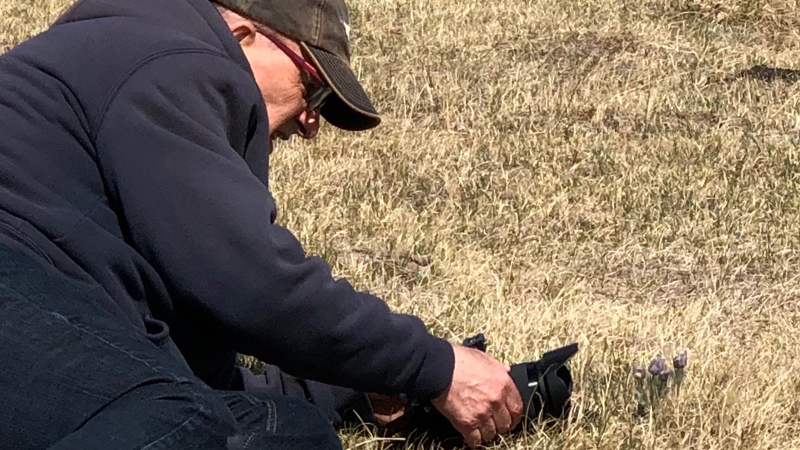 It looks like Jack is getting a close-up shot of a "bison pie" but he's really photographing a prairie crocus. Honest.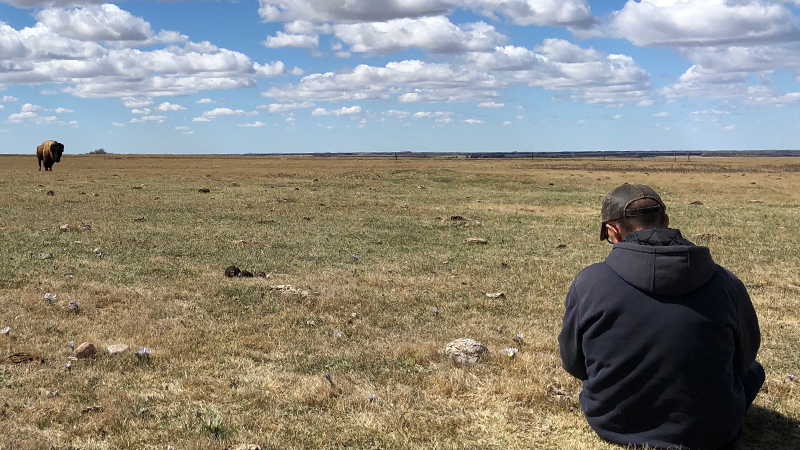 Jack gets a low angle shot...and hopes that bison doesn't mind paparazzi.