Java Post makes a "case" for 104.9 The Wolf
Java Post Production recently rocked out on an animation-driven commercial for Regina's rock station, 104.9 The Wolf. This was one of several new spots we did for radio stations owned by Harvard Broadcasting. We also did new television and electronic billboard spots for The Wolf's sister station, MY92.1 FM, and 3 web commercials for X92.9 FM in Calgary. You can view those other commercials in the "Our Work" section of our website.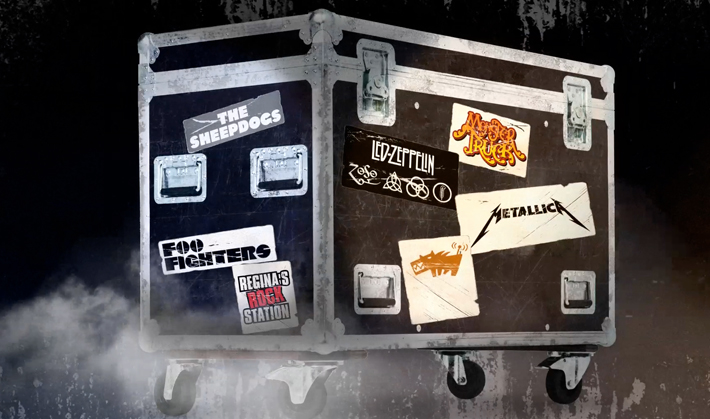 For this 104.9 The Wolf spot, our animators, Tomas Ibar and Kevin Drysdale, created a weathered, roadie-approved road case, plastered with distressed, aged band logo stickers. (We should clarify that it was the stickers that were distressed and aged, not the bands themselves.) Combined with video clips of the artists, some animated concert smoke and pyro effects, the overall spot "rocks," as the kids say these days.
Different versions of this spot were created for television broadcast and for electronic billboards.
We know it's only rock and roll, but we like it!