Java Post helps the Saskatchewan Roughriders "build the pride."
Java Post Production helped the Saskatchewan Roughriders football club to create 3D representational images of the soon-to-be-completed exterior plaza, which will be located on the northeast corner of new Mosaic Stadium, slated for opening in 2017.
This was done to promote the Fan Wall, part of the Build the Pride Capital Campaign, led by the Saskatchewan Roughriders as a way to give back to Regina and the Province as part of their commitment to the construction of new Mosaic Stadium and team facilities. The Riders will be raising donations to the South Saskatchewan Community Foundation, a local charitable foundation. Funds raised will be designated to support charitable projects in the City of Regina.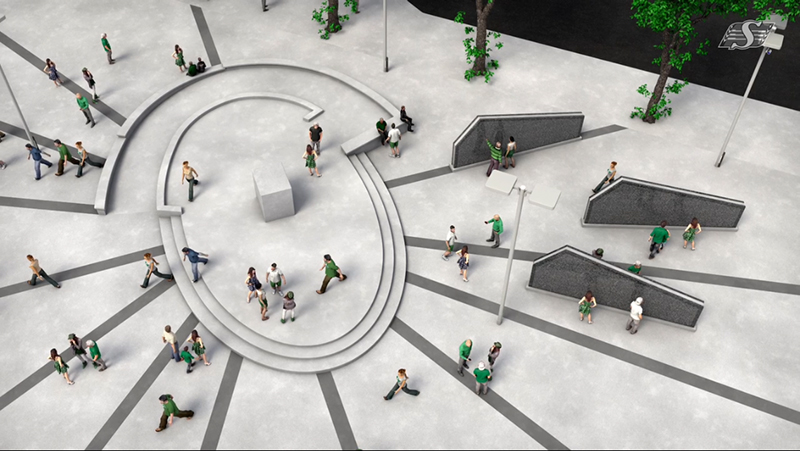 An overhead view of the new plaza area being constructed on the northeast corner of new Mosaic Stadium. Working from plans and drawing supplied by the architects, Java Post Production created these 3D views of the finished plaza.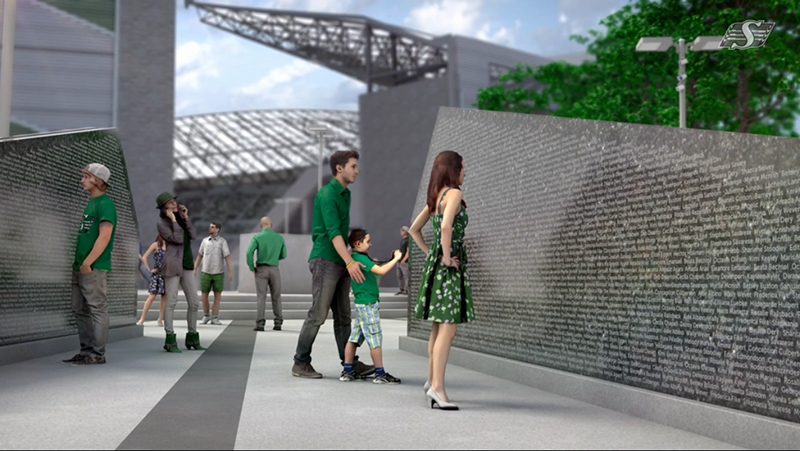 Fans who make contributions of $300 or more to the campaign will have the opportunity to be recognized on a granite fan wall at new Mosaic Stadium. Three community themed granite fan walls will surround a fan inspired monument that will create a visually stunning plaza, attracting tens of thousands of visitors on game days and throughout the year. If you'd like to participate, CLICK HERE for more information.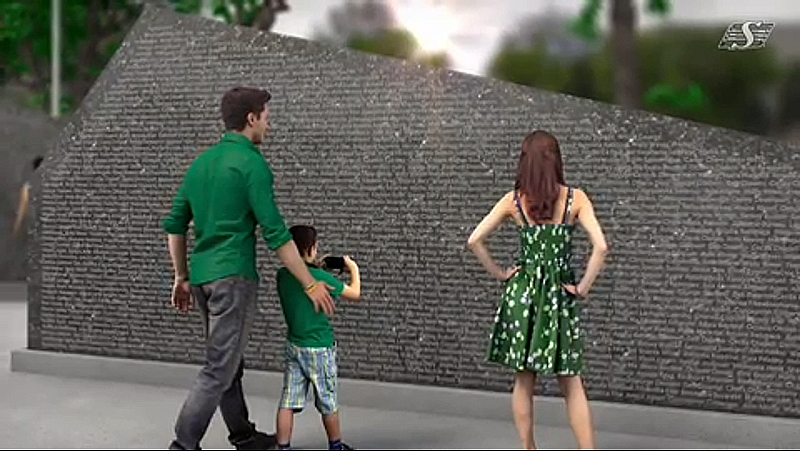 To see the full video announcement of the Saskatchewan Roughriders Build The Pride Campaign on Riderville.com, CLICK HERE.