Java Post enters the octagon with the movie "Cagefighter: Worlds Collide."
Java Post Production recently contributed multiple visual effects and final colour grading to the action movie Cagefighter: Worlds Collide.
The movie follows mixed martial arts knock-out specialist Reiss Gibson, played by UK MMA fighter Alex Montagnani. With five title defenses under his belt, Gibson is on the verge of becoming a legend in the cage. However, when his promoter, Max Black (Gina Gershon) sets up a cross-promotional bout against international pro wrestling superstar Randy Stone (AEW champion Jon Moxley/Jonathan Good), Gibson faces the fight of his life. The cast also features UFC Hall-of-Fame member Chuck Liddell, two-time World Heavyweight Champion Jay "Christian" Reso, and former UFC Middleweight and Strikeforce Champion, Luke Rockhold.
Shot in Regina, Saskatchewan and produced through Trilight Entertainment, Anamorphic Media, and Woolfcub Productions, Cagefighter: Worlds Collide is written and directed by Jesse Quinones. The director of photography is Mark Dobrescu. Producers are Shayne Putzlocher, Jessica Gaube, Sara Shaak, and Lorianne Hall.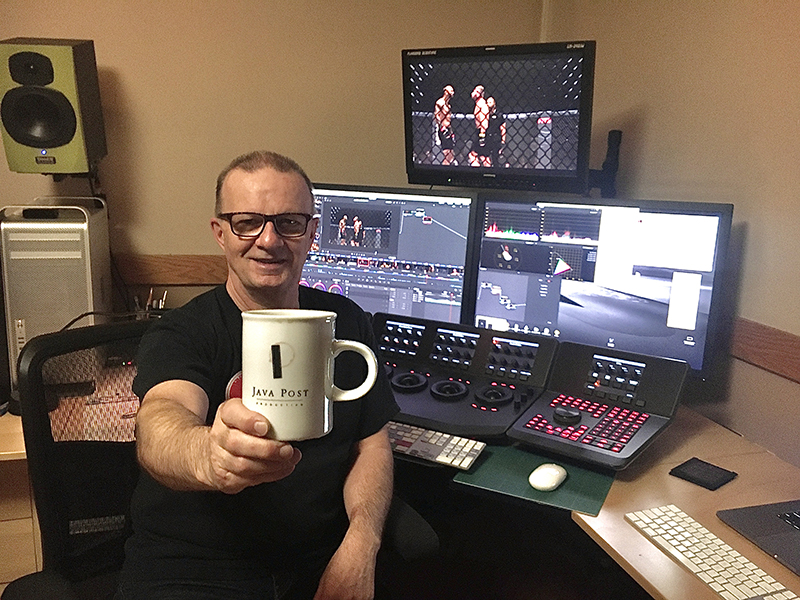 Java Post Production owner and chief colourist Jack Tunnicliffe toasts the cast and crew on the completion of the movie.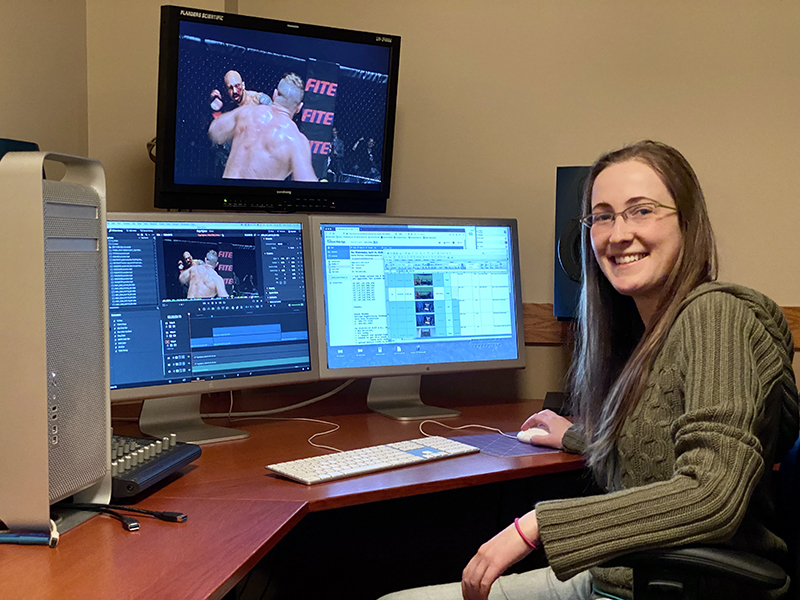 Kristine Dowler is one of several Java Post artists who worked on Cagefighter: Worlds Collide.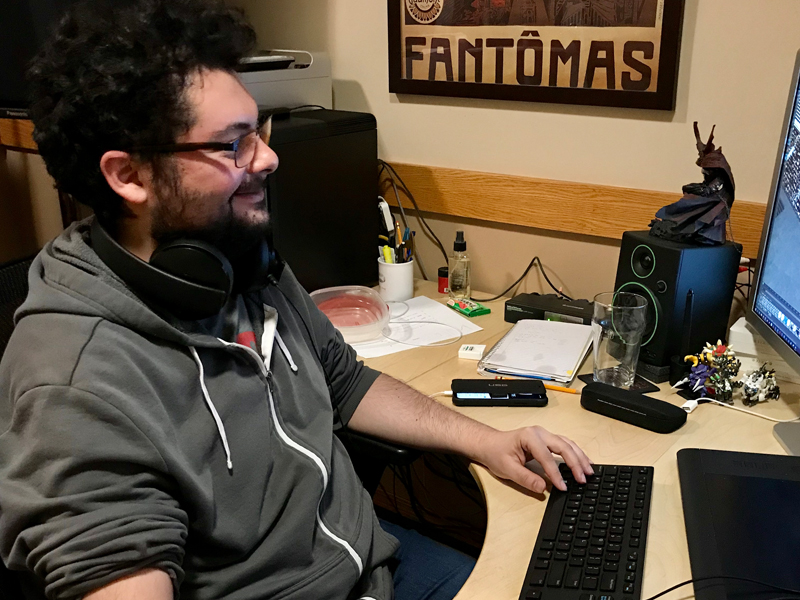 Java Post animator Tomás Ibar created many of the visual effects needed for the movie.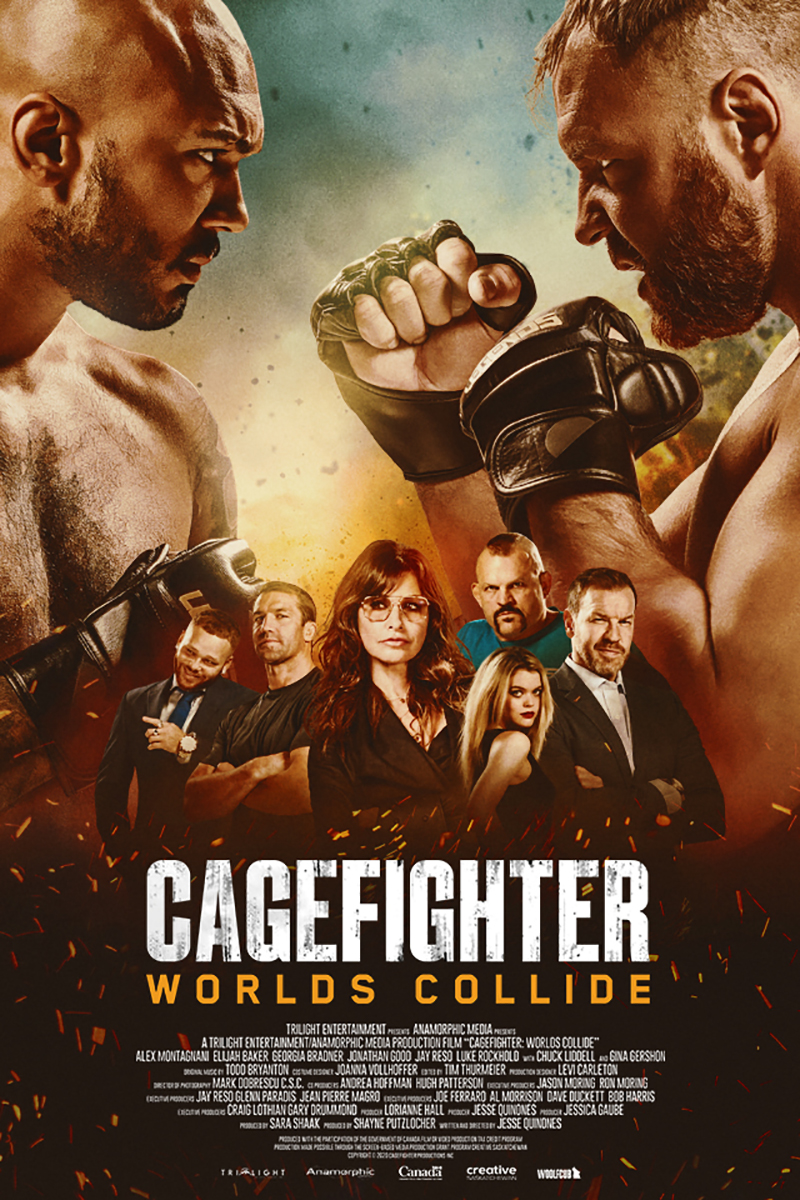 To view examples of the work done by Java Post Production, CLICK HERE.
To see examples of the work done by Java Post Aerial Photography, CLICK HERE.