Java Post Aerial Photography interviewed by the Regina Leader-Post.
Last Friday, Mark Melnychuk of the Regina Leader-Post visited the Java Post offices to interview our boss, "Java Jack" Tunnicliffe, on the subject of drones - or UAVs (unmanned aerial vehicles, as we like to call them). Mark's timing was perfect, as we had just received the newest addition to the Java Post Aerial Photography drone squadron - a DJI Inspire 1 model.
So we were able to give Mark a little indoor flight demonstration before he sat down to interview Jack. After the interview was done, we all headed out to the Java Post Aerial Testing Grounds - otherwise known as the farm owned by the parents of Java Post tech Trevor Bennett - to give Mark and Leader-Post stills photography Don Healy a chance to get some shots of our Jack and Trevor putting our new drone through its full-speed outdoor paces.
Click on the RELATED PROJECT LINK above to see a video of that test flight.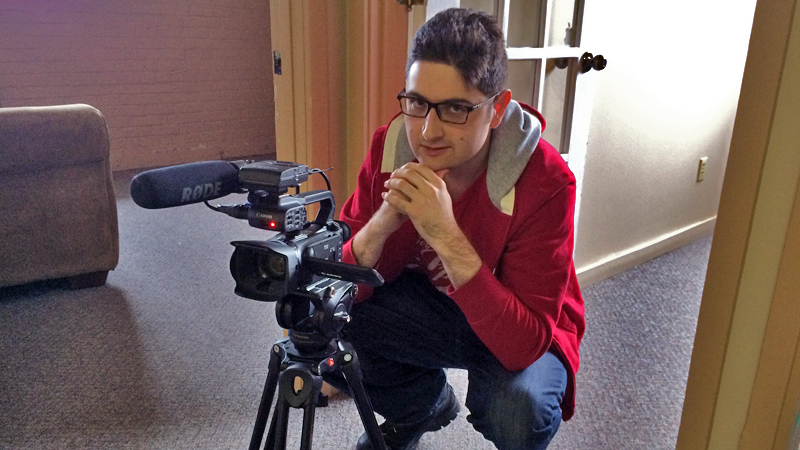 Here's Mark, ready to roll on some indoor drone action.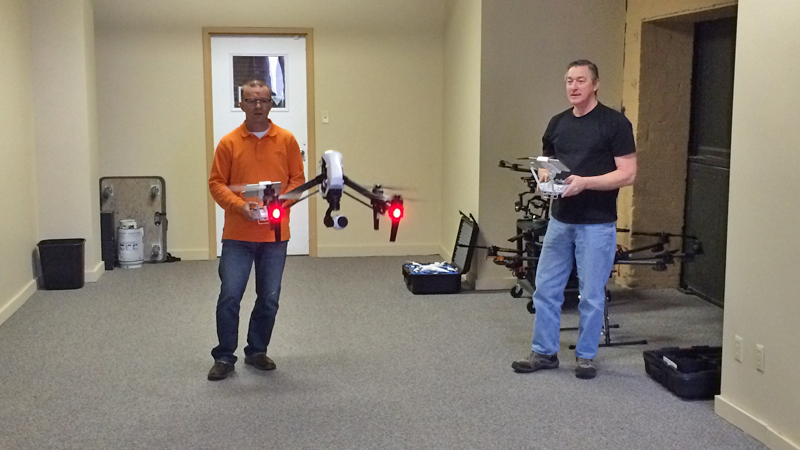 Jack (left) pilots the DJI Inspire 1 drone while Trevor uses a separate control unit to pan and tilt the camera pod located on the front of the UAV.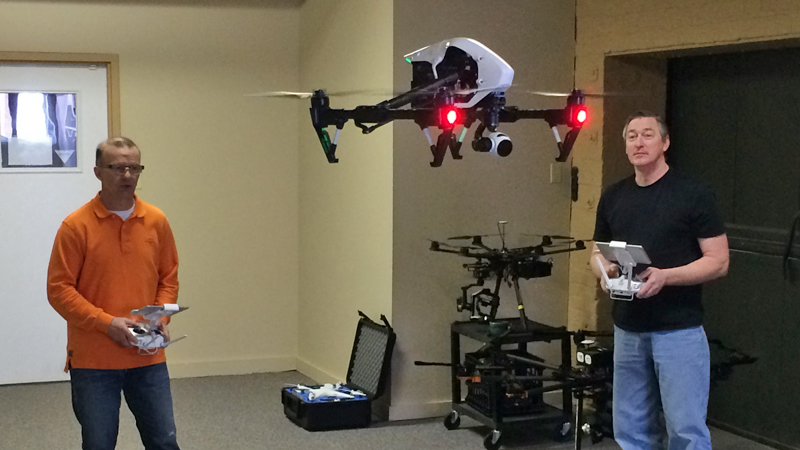 This DJI Inspire 1 is the latest of four UAVs that Java Post Aerial Photography utilizes. You can see the other three units in the background. The Inspire 1 drone has a sensor in it that allows for much safer and more stable indoor flight. We probably wouldn't try this with any of our other units. Outdoors in the wild blue yonder is where they prefer to fly.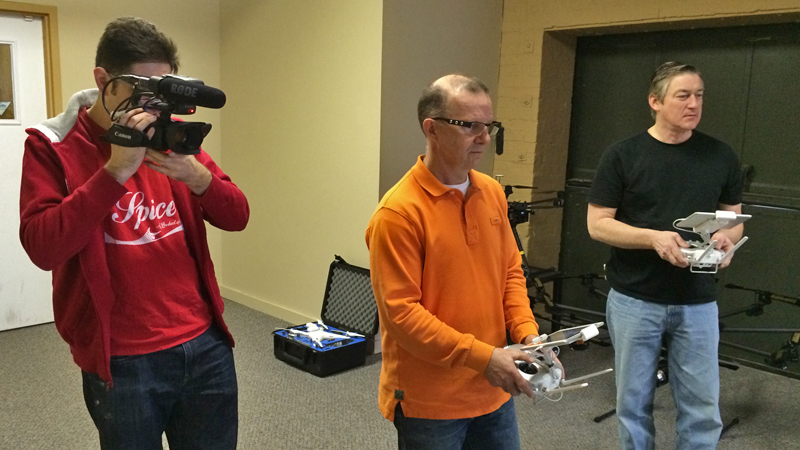 Mark gathering footage for his video blog report on the Leader-Post website.
As you can see in this photo, the drone has indicator lights that help the pilot maintain positional orientation during flight. Green lights at the back of the unit and red lights at the front. When working at distances of up to several hundred metres away from the drone, that helps the pilot know whether he's coming or going.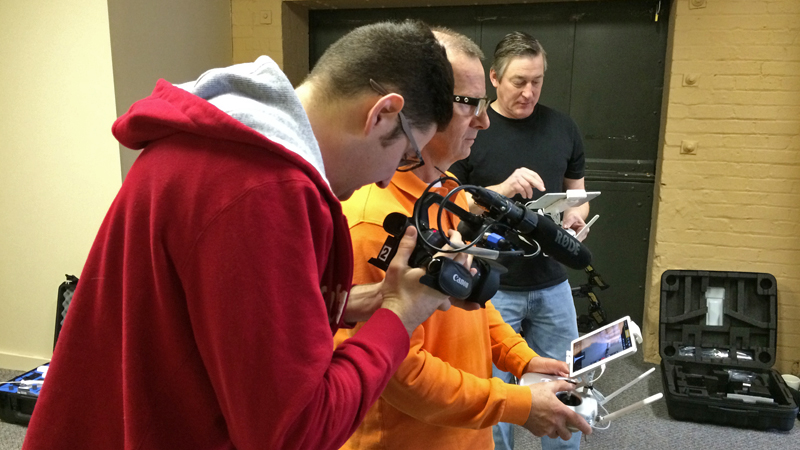 Mark going in for a close-up of the control screen. The screen shows what the on-board camera sees, as well as listing vital, real-time flight data.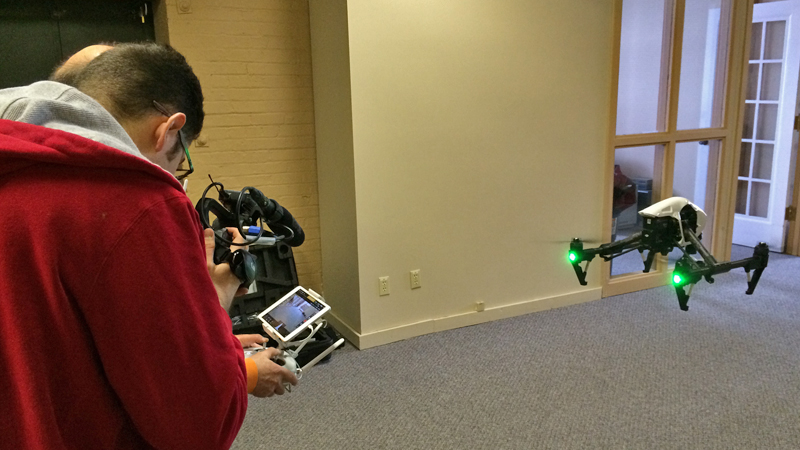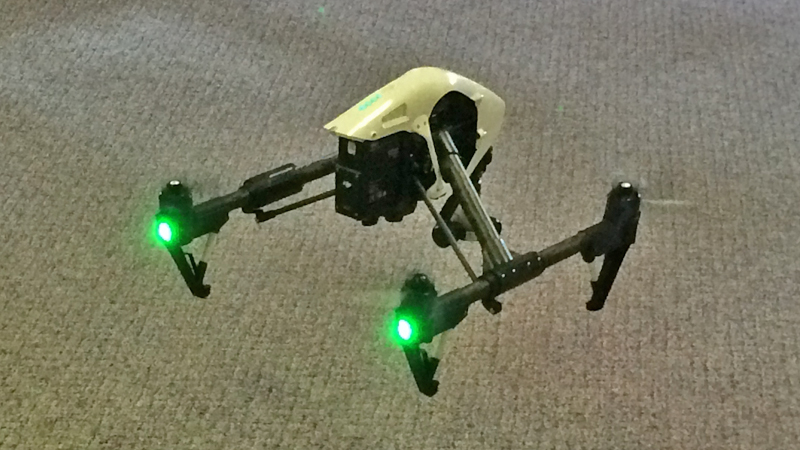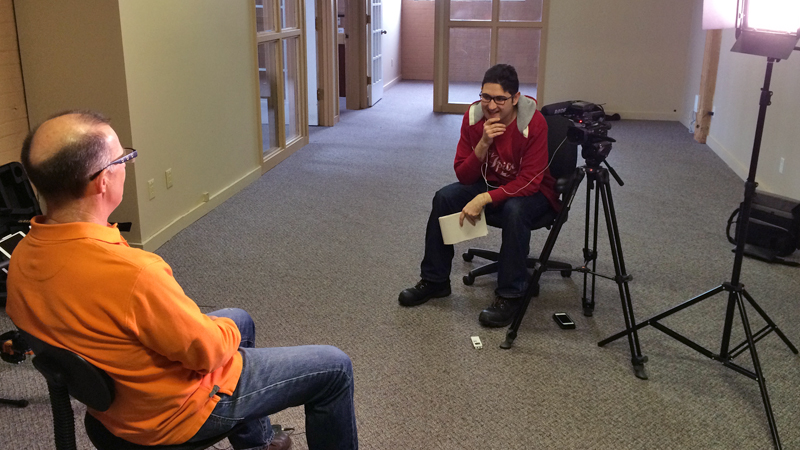 Mark interviewing Jack, the owner of Java Post and also our certified UAV pilot.
We have no idea what Jack's hand gesture is supposed to represent. Something about a grapefruit? Juggling cats? Whatever it is, it looks intriguing.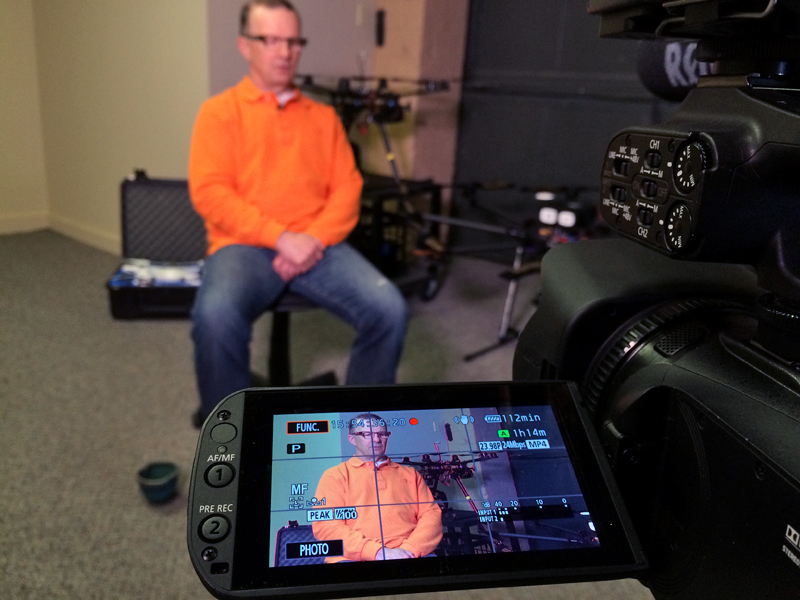 When Mark's video blog is up on the Leader-Post, we'll post a link to it on our website news section. In the meantime, let's get artsy-fartsy with this photo.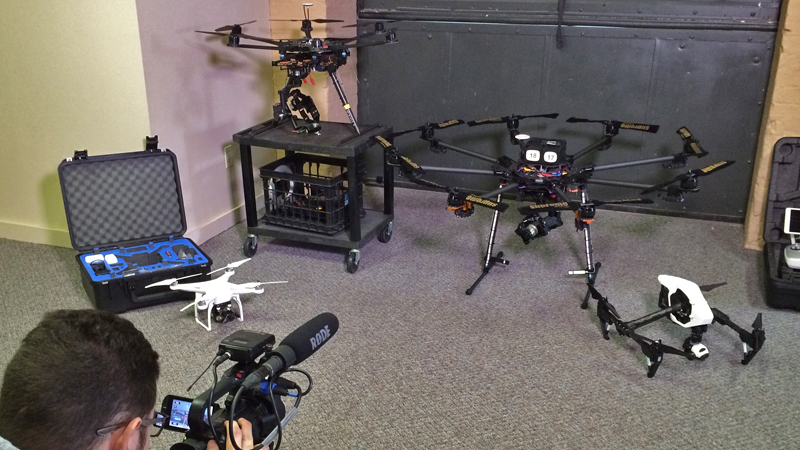 Mark getting some b-roll footage of our squadron of drones. From left to right, a DJI Phantom 2 quadcopter, a DJI S-800 hexacopter, a Foxtech FPV K130 octocopter (nicknamed "the Kraken"), and the new DJI Inspire 1. The Inspire will most likely replace the S-800 as our primary go-to drone.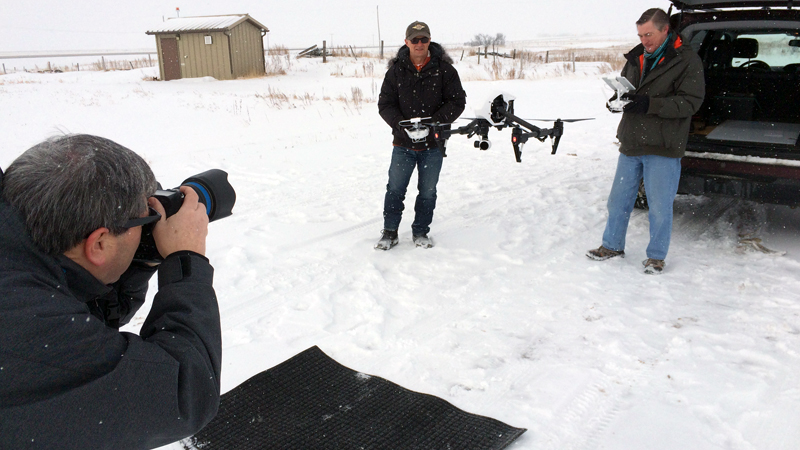 Out near Richardson, Saskatchewan, Jack and Trevor get the new drone to pose in mid-air so that Leader-Post still photographer Don Healy (left) can get a few shots.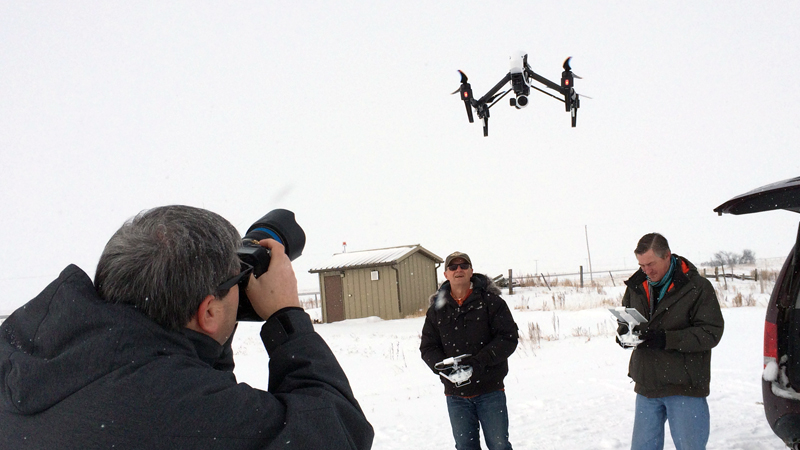 Don gave our drone the full catwalk model treatment. Photo after photo after photo.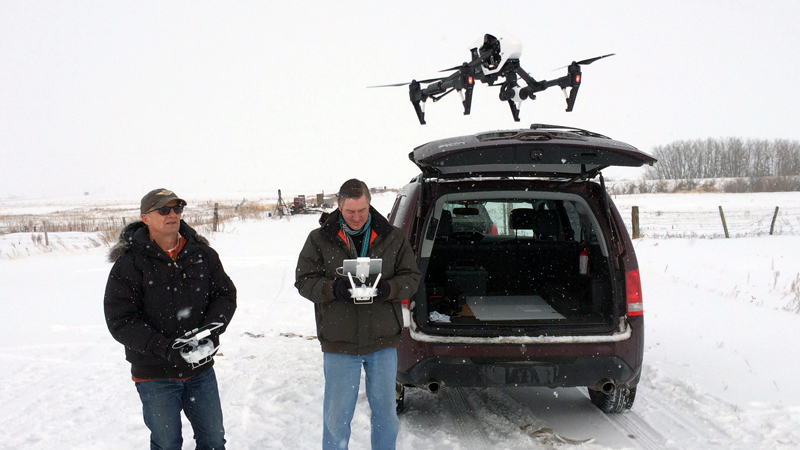 Time to bring it in for a landing.