It's a warm, green Christmas in Tucson for our boss. And his friend is no good.
Our sun-seeking leader, "Java Jack" Tunnicliffe, is spending his winter vacation in the warm, green environs of Tucson, Arizona. In this travelogue video shot on his iPhone 6S, Jack points out that Tucson is famous for two things: singer Linda Ronstadt...and, to a somewhat lesser-known extent, Jack's good buddy, Brent Kowalchuk.
And Brent, it turns out, is no good, no good, no good...baby, he's no good. Heck, Brent even catches fire if he gets near a church.
It's true. I saw it on a video.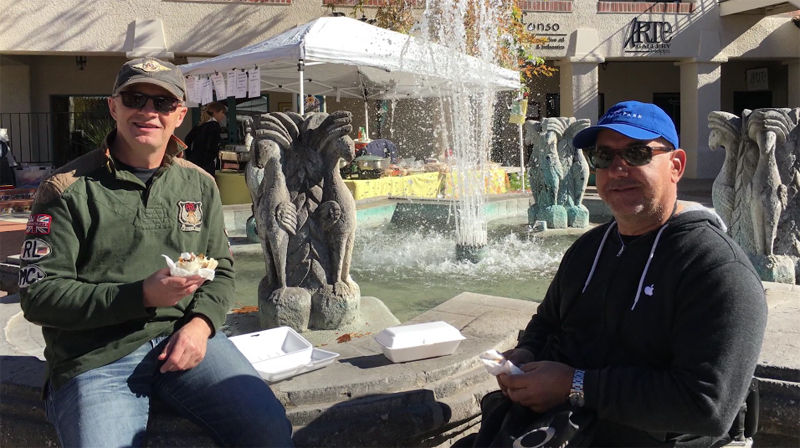 On the left, our own "Java Jack" Tunnicliffe soaks up some Tucson sun with his good friend, Brent Kowalchuk.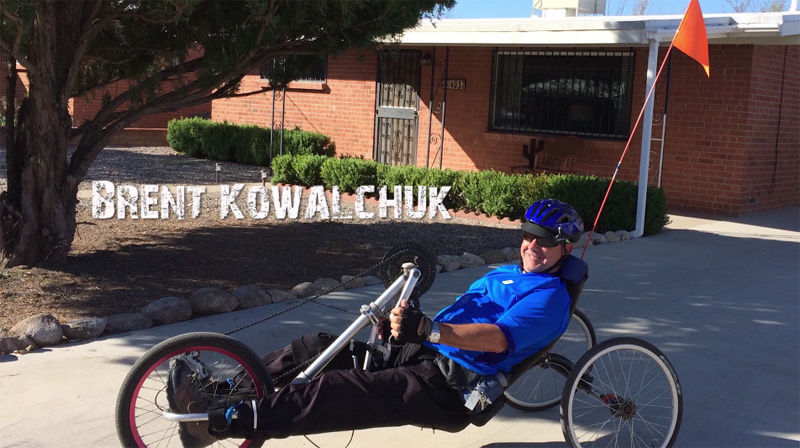 Brent is a speed demon on the Tucson bike trails. Watch the video above to see if Jack and his iPhone 6S can keep up.