Going "Big Pola" on a DJI Ronin rig for the A.R.C.H.I.E. Movie.
Part of Java Post Production's work on the movie A.R.C.H.I.E. is the creation of special footage that conveys our title star's...how shall we put this?...his "unique" view of the world. Of course, that's the fancy-shmancy way of describing our task.
The REAL description is our boss Jack gets to go to the park and play with his DJI Ronin camera stabilization rig. Not a bad way to spend a sunny Saskatchewan afternoon.
And, because it's sunny out, it's very important - as any photographer knows - to have a polarizing filter, or "pola," on your camera lens.
Of course, not just any polarizing will do for Java Post, oh no. Go big or go home, we say.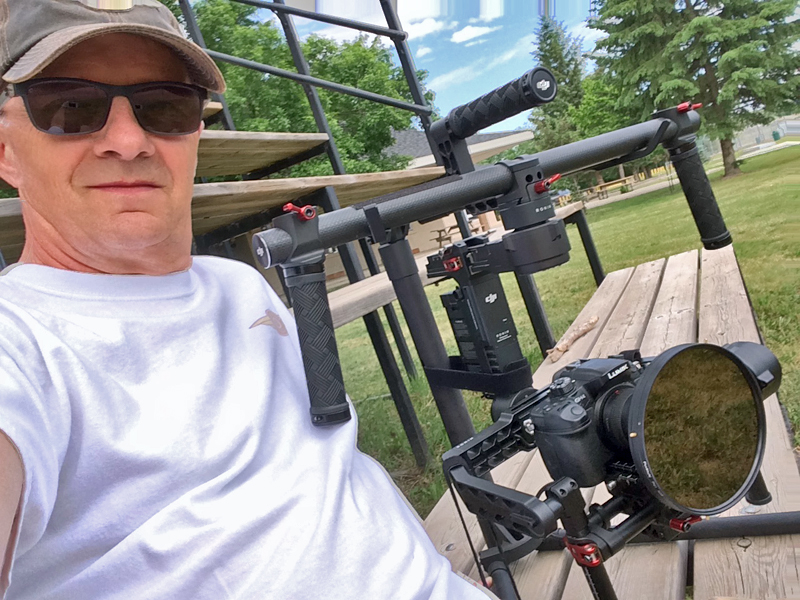 Here's Jack relaxing between takes on a park bench with our DJI Ronin camera stabilization rig. Check out the size of that camera filter. You know what they say about photographers with big polarizing filters...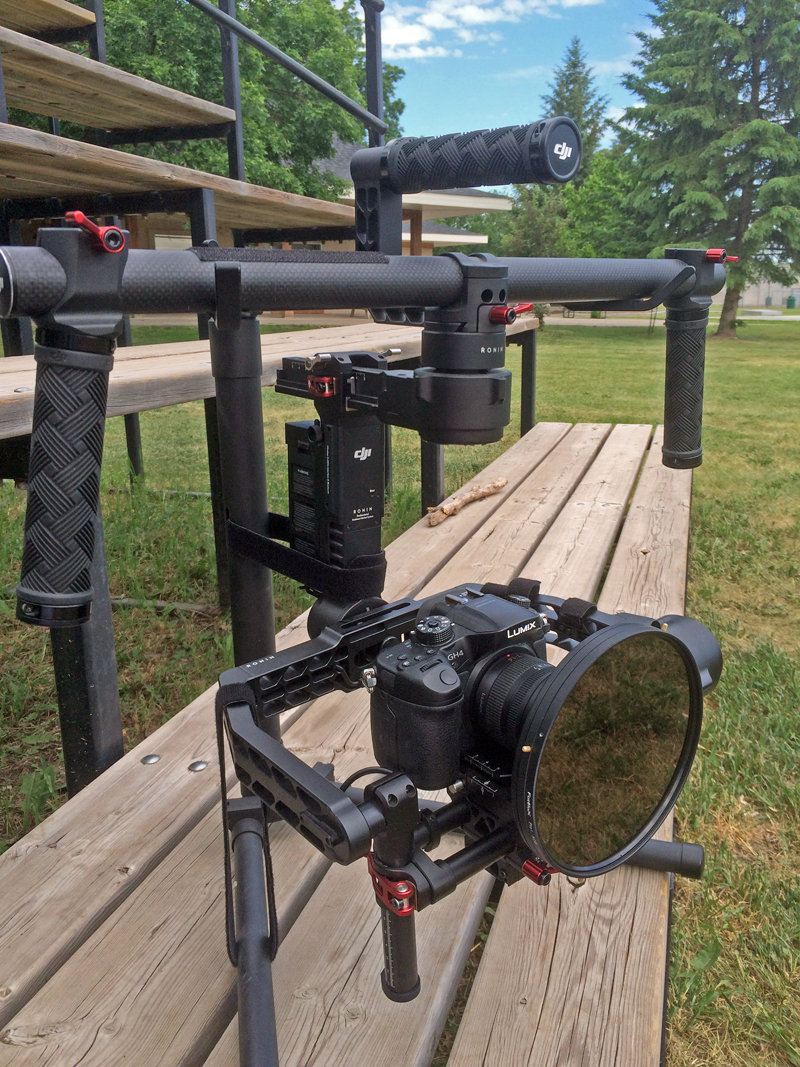 A closer look at Java Post's DJI Ronin rig for the movie A.R.C.H.I.E.. It's just one of the many production tools (okay, some people call them cool toys) that Java Post Production is using, both on-set and in the editing and visual FX suites, to help bring A.R.C.H.I.E. to the movie screen.