From Flat to Fat (or at least thick): Java Post turns 2-D drawings into 3-D animation.
In a recent animated television commercial project for NOW Communications, Java Post Production animators Kevin Drysdale and Tomás Ibar took original 2-D drawings created by artist Sam Bradd and then used those to create 3-D animated characters.
The final look was then refined so that the characters would retain some of the 2-D feel of Sam Bradd's original drawings.
The backgrounds for this animated spot were kept in the more traditional, flat, 2-D style. Watch the finished commercial to see the 3-D characters interacting within a 2-D environment.
For a quick before and after, here are the original 2-D character drawings created by Sam Bradd: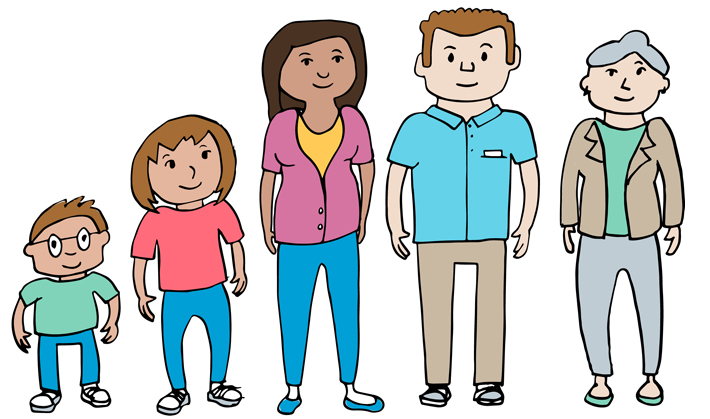 And here are what the original 2-D drawings looked like once the Java Post Production animators created them as 3-D characters: