Flying around Mosaic Stadium with Java Post Aerial Photography
In February of 2017, our Java Post Aerial Photography crew was hired to capture some images of Mosaic Stadium in Regina, Saskatchewan, on behalf of the company that made the stadium's high-tech roof covering. While we were flying at the site, we took the opportunity to record some general aerial images of the the newly-constructed facility.
Starting in June of 2017, Mosaic Stadium will be the new home of the Canadian Football League's Saskatchewan Roughriders.
To see more examples of the work done by Java Post Aerial Photography, CLICK HERE.
As you can see from the one of our flight plan illustrations below - which was sanctioned by NAVCANADA and the City of Regina (which owns the facility) - we kept our drone over "dead" areas as we flew close to the stadium.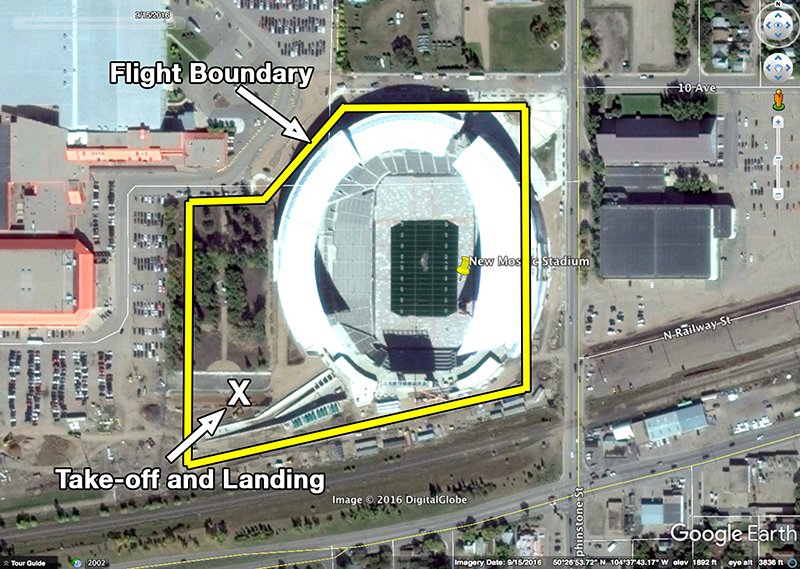 In the photo above, you can see the multi-coloured seats of the "old" Mosaic Stadium location in the background. That location (with various upgrades and expansions over the years) had been in use since 1921.