First flight with our Kraken Octocopter UAV Drone
Friday afternoon, our certified UAV pilot, Jack Tunnicliffe, and our technician, Trevor Bennett, took our new custom Kraken Octocopter UAV (unmanned aerial vehicle, sometimes incorrectly called a "drone") out for it's first Canadian test flight. Jack just ran the 'copter through some basic flight paces, and the under-mounted 360-degree camera gimbal and 4K Ultra HD camera will be installed in the coming days.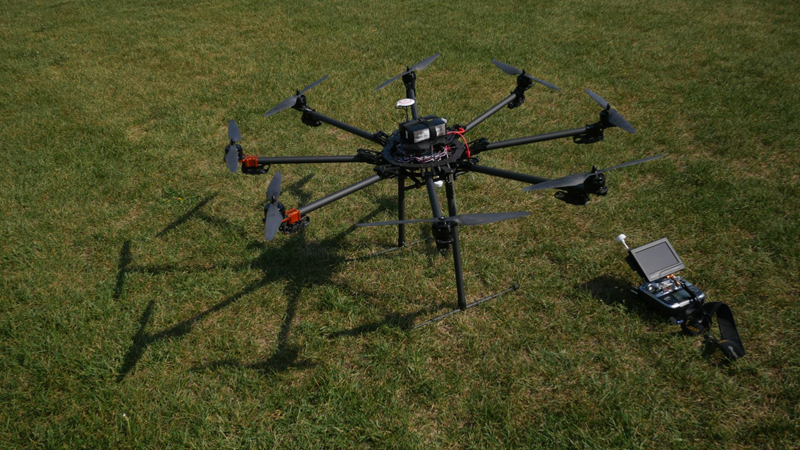 Here's the new Java Post Production K130 "Kraken" octocopter, ready for its first Canadian test flight.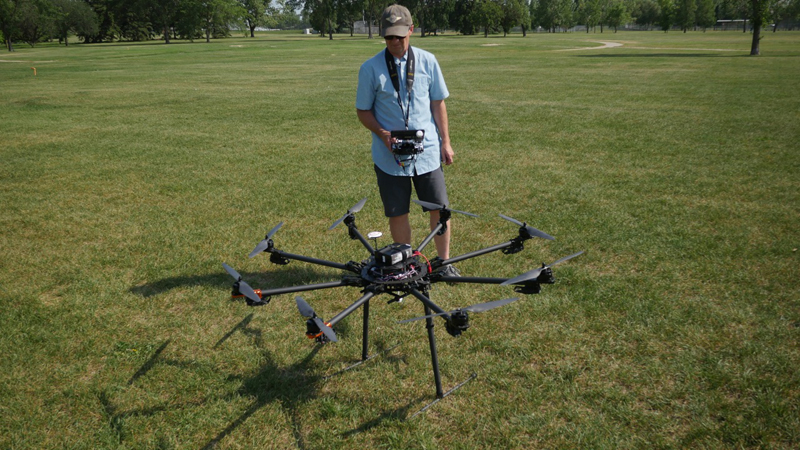 Jack standing behind the unit gives it a sense of scale. From extended blade tip to extended blade tip, the Kraken is 1.5 meters (5 feet) across. It's serious production tool, not a toy. Okay, it's fun to use so it's a little "toy-like," if you want to get picky. But we have fun in a serious way.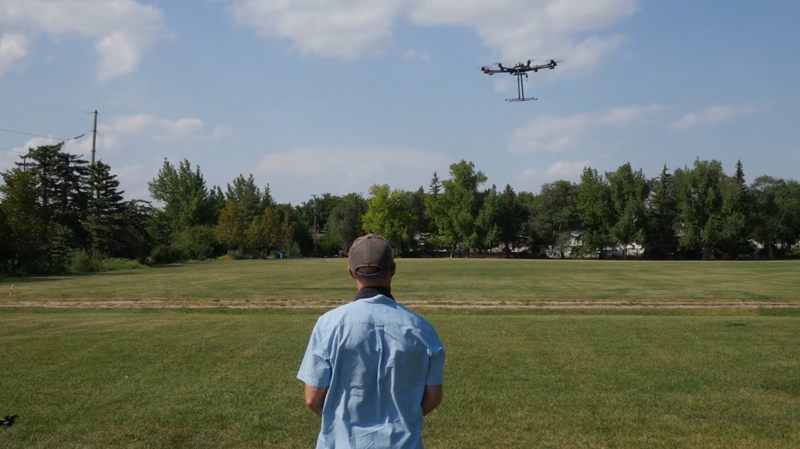 Take off, eh? (A little SCTV Bob and Doug MacKenzie comedy reference for those reading this who are old enough to remember that TV skit.)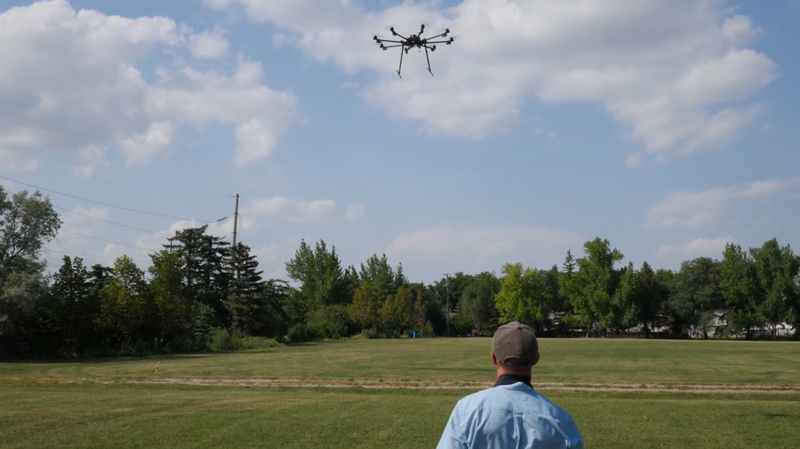 For this initial flight, Jack kept the landing gear in the "down" position. During regular flight operations the landing gear is lifted up and out of the way, allowing the under-mounted camera full 360-degree panning capability.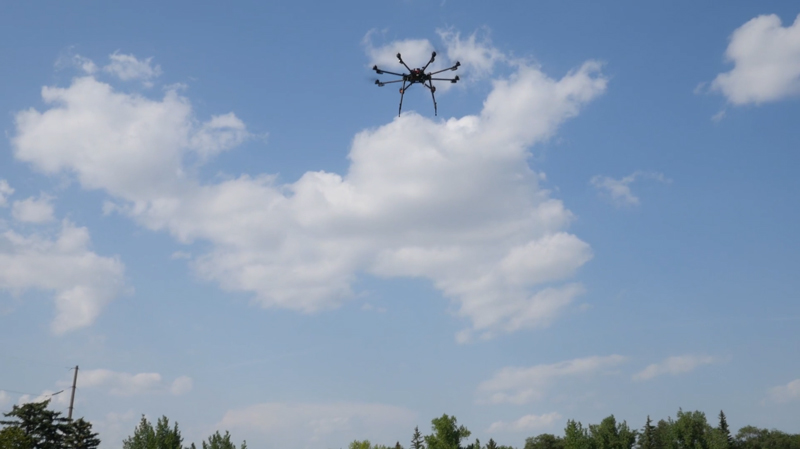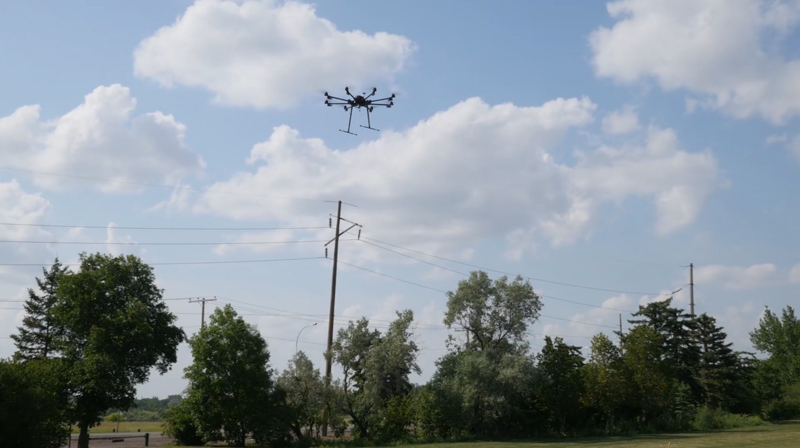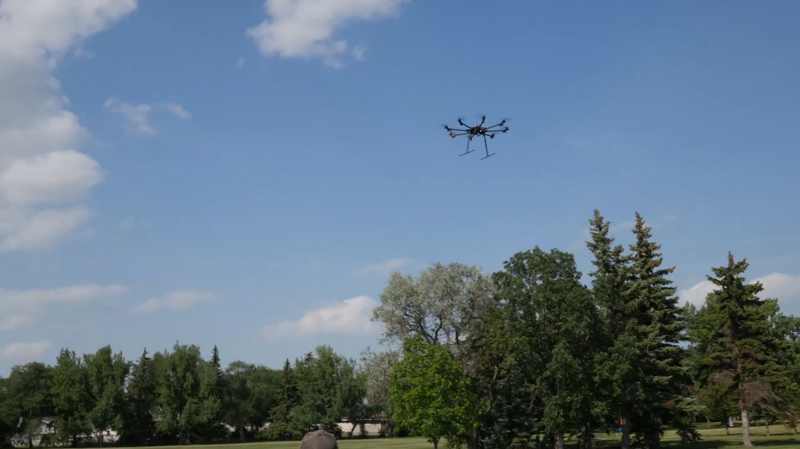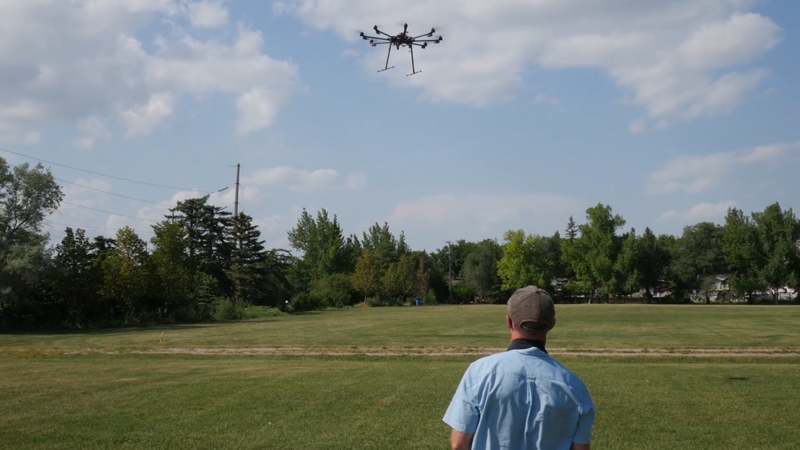 Bringing it in for a landing.