Congratulations to the Saskatchewan Winners of the INDIECAN10K Film Initiative!
Java Post Production is proud to be a post-production facilities sponsor for the INDIECAN10K Film Initiative (www.indiecan10K.ca) and we congratulate the winning project from Saskatchewan that has recently been selected.
The winning project from Saskatchewan is "Basic Human Needs," written and directed by Matt Yim and produced by Allan Roeher and Matthieu Belanger.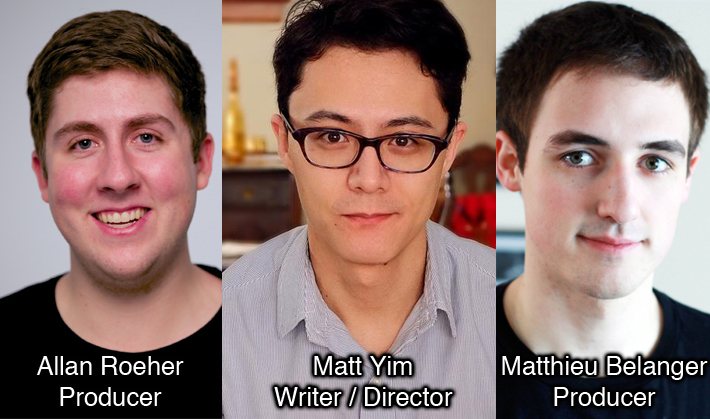 As co-producer Allan Roeher explains, "Our team is thrilled to be making our first feature under the mentorship of Avi Federgreen and Mark Montague. INDIECAN10K is a great opportunity for first time filmmakers like us to learn the ins and outs of what it takes to make a feature film in Canada. We are excited to see the films that come out of INDIECAN10K and are excited to be a part of it."
Presented by acclaimed Canadian film producer and distributor Avi Federgreen and Indiecan Entertainment, the INDIECAN10K Film Initiative is a Canada-Wide "first feature" initiative that will see seven first-time filmmakers personally mentored by Federgreen, as well as a select producer-mentor in each participating province or territory.
The producer-mentor for Saskatchewan will be Mark Montague of Minds Eye Entertainment.
Any Canadian-based filmmaker(s) can apply. The final projects must be feature length (documentary or narrative) and have a total budget of no more than ten thousand dollars. The INDIECAN10K Film Initiative will also include considerable in-kind services, ranging from equipment to post-production services.
Java Post Production will provide post-production facilities for the INDIECAN10K project based in Saskatchewan.
For program information, go to www.indiecan10K.ca or email info@indiecan10K.ca.