Congratulations to Java Post's newest certified UAV Pilot!
Everyone at the Java Post office joins in congratulating Trevor Bennett, our newest certified UAV (unmanned aerial vehicle) pilot!
Trevor has been our UAV (drone) technician and camera operator ever since Java Post first began exploring UAV technology several years ago. Since then, Trevor has logged hundreds of hours (and likely thousands of muttered curse words) assembling, servicing, updating, testing, and flying the entire squadron of UAVs here at Java Post Aerial Photography.
When it comes to our aerial camera platforms, no one knows the ins and outs (or ups and downs?) better than Trevor. And now he's got yet another credit to his name. Trevor has recently completed the Civil and Commercial UAS (Unmanned Aerial System) Training Course. The course is conducted by the Canadian Centre for Unmanned Aerial Systems, based out of Medicine Hat, Alberta, and lead by Chief Instructor, Sterling Cripps.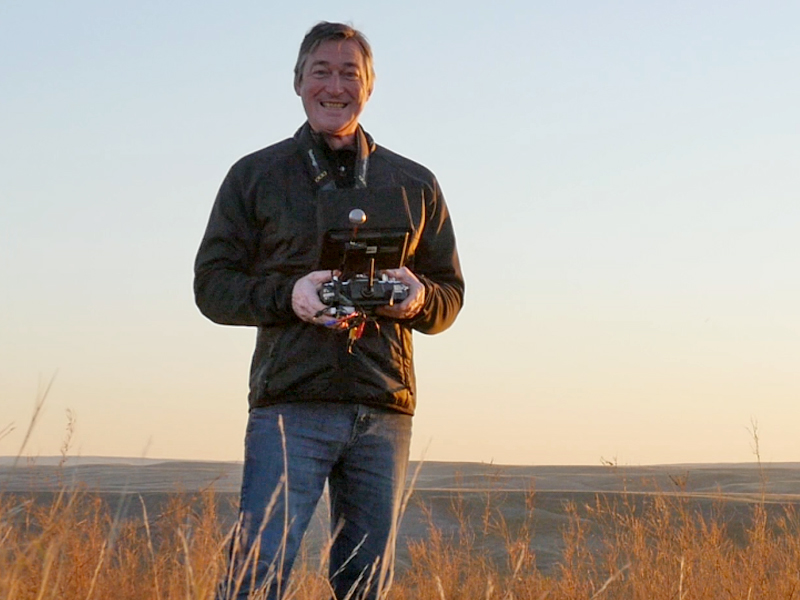 And, as you can probably tell from the big smile on his face, we're happy to report that Trevor passed the course with flying colours! (Oh please...you had to know that pun was coming.)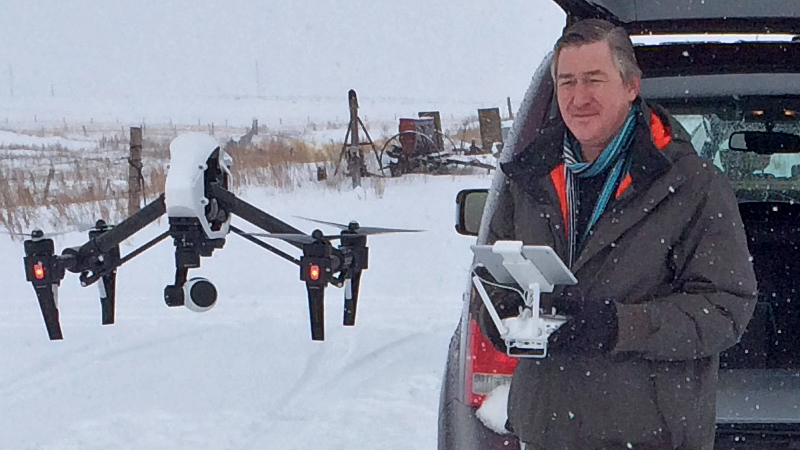 Here are Trevor and our DJI Inspire 1, flying in a winter wonderland.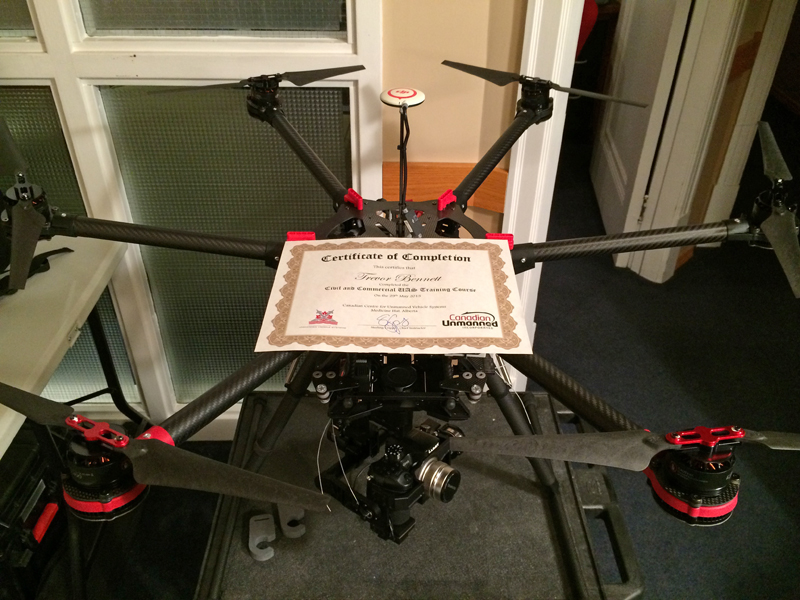 Trevor always had the skills, and now he's got the sheepskin to prove it. (No actual sheep were harmed in the making of this certificate.) We tried telling Trevor that this seemed to be a rather impractical way of displaying it, but you know pilots. They're a little different.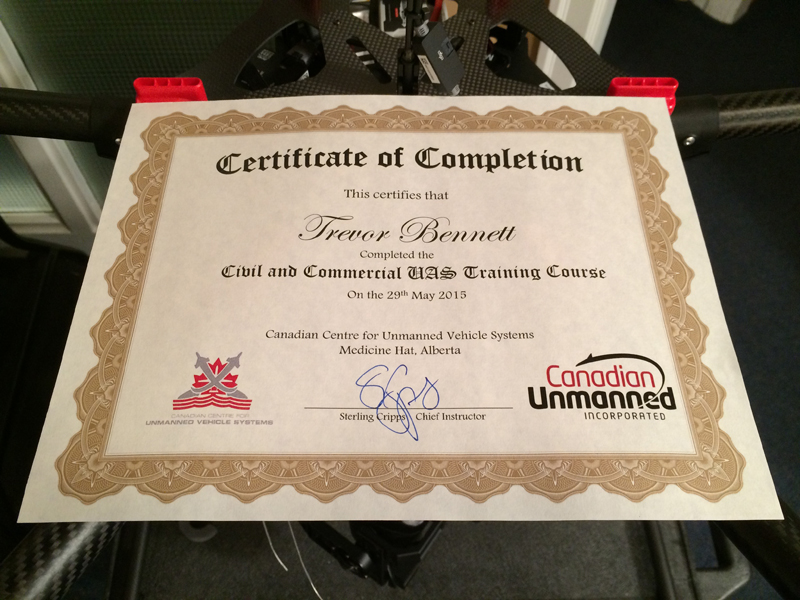 Congratulations once again, Trevor!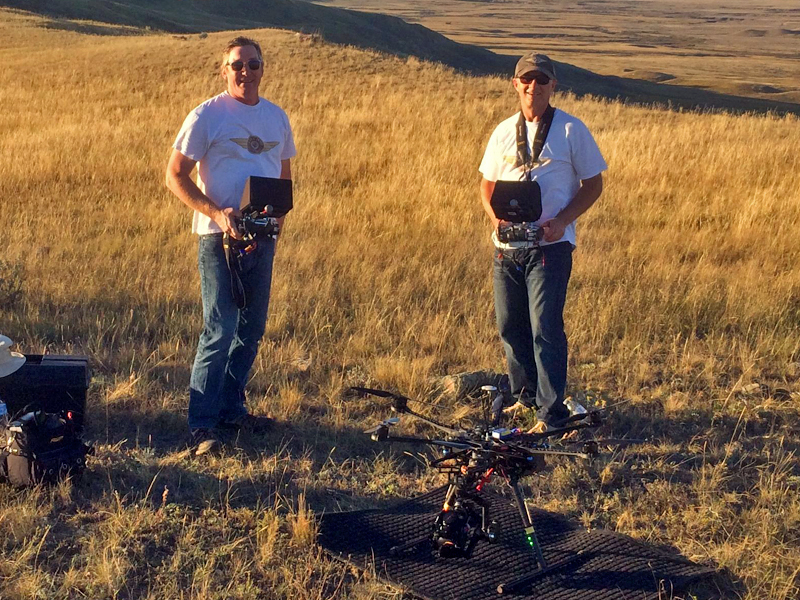 Trevor Bennett and Jack Tunnicliffe...our TWO certified UAV (drone) pilots at Java Post Aerial Photography. Two men, out standing in their field.
The matching T-shirts thing was just a coincidence. Or so they told us.
To see some of Trevor and Jack's aerial photography work, play the Related Project video at the top of this post.