Congrats to the Fastest Editor at Java Post!
Congratulations to our own Randy Shumay, who ran 42.2K in the Credit Union Queen City Marathon this past Sunday in Regina.
Randy is going to be sporting some serious bling, as he swaggers around the office with his sweet marathon medal, being all "Yeah, that's right. I ran 42.2K this weekend. What did YOU do?"
And to what does Randy attribute his finely-honed athletic skills? We're guessing it's all those hours spent sitting in a chair in an editing suite.
When it comes to training for a marathon, never underestimate the power of sitting down in dimly-lit rooms for long periods of time.
Congratulations, Randy. Despite our teasing and smart-ass comments, we're actually rather proud of you.
31K in. That smile is very much forced for his wife and son cheering him on.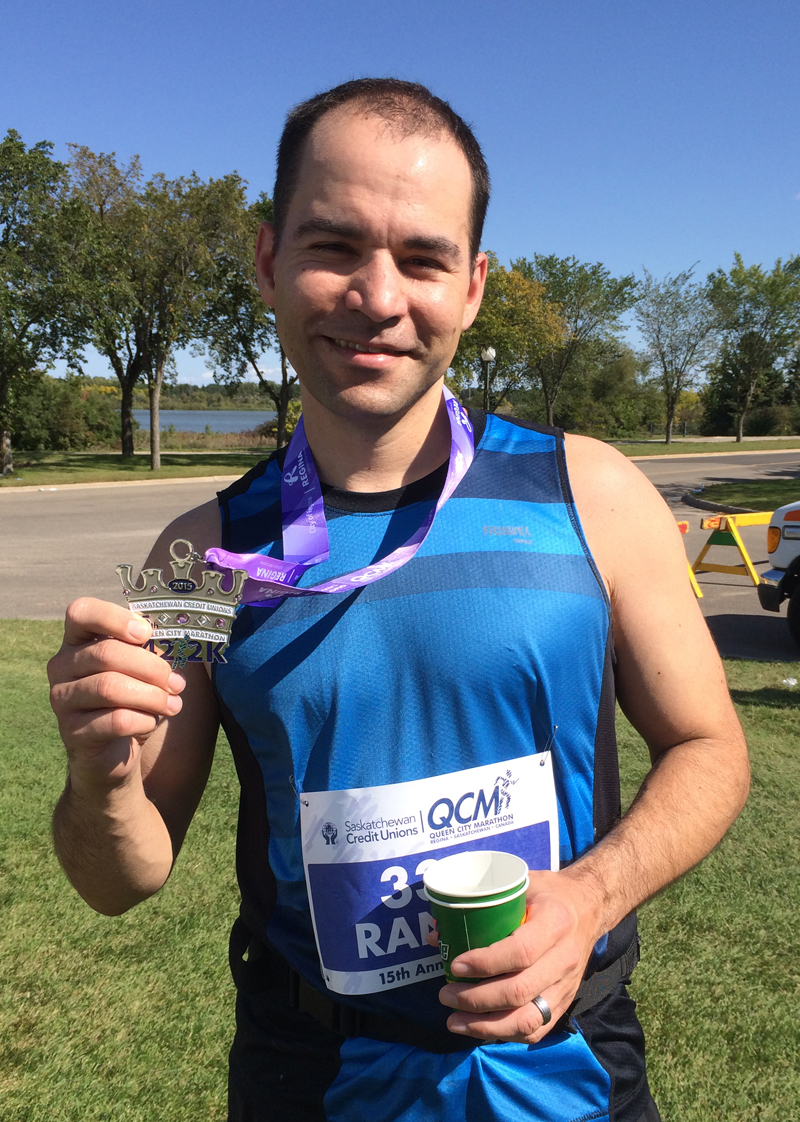 A more sincere smile. Nice medal!!!