Aerials on the track for Ungar Construction and the RCMP.
The Java Post Aerial Photography crew spent some time documenting a project that Ungar Construction is doing at the Royal Canadian Mounted Police (RCMP) training academy in Regina, Saskatchewan, Canada.
Part of the training that all RCMP recruits receive involves how to handle their police vehicles safely and effectively in a wide variety of conditions.
Ungar Construction was asked to create two new kilometers of road to the existing RCMP driving course, with various turns, curves, gradients, surfaces, and other road-condition aspects designed to challenge the abilities of the recruits in training.
Below are a few still images pulled from the Java Post Aerial Photography footage of the new track sections, which are still in the process of construction.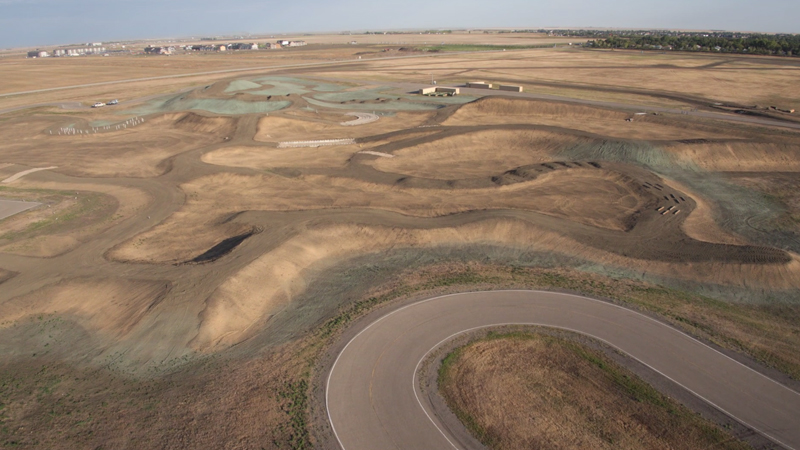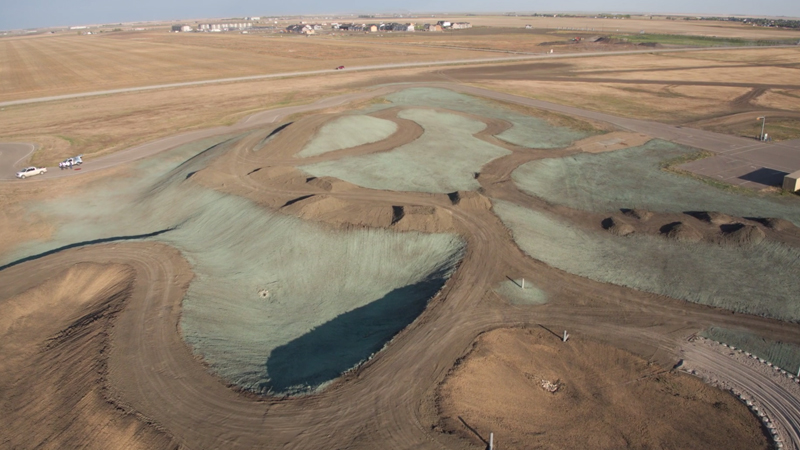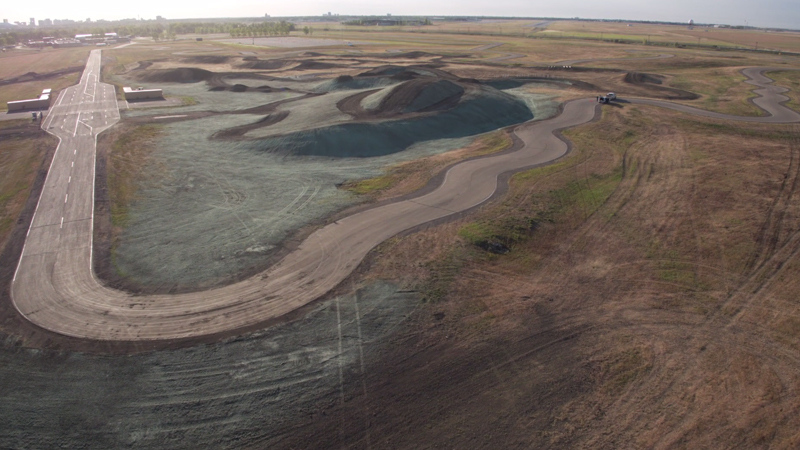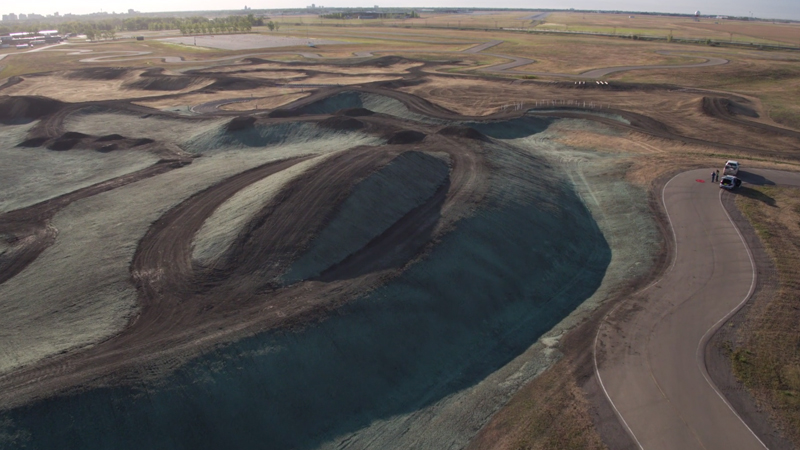 An aerial pass over the track from a different direction. You can see our Java Post Aerial Photography vehicle making an appearance on the right of the photo.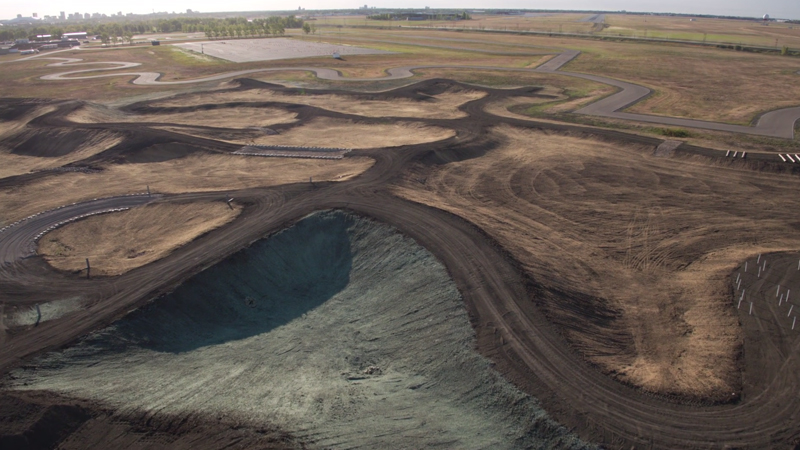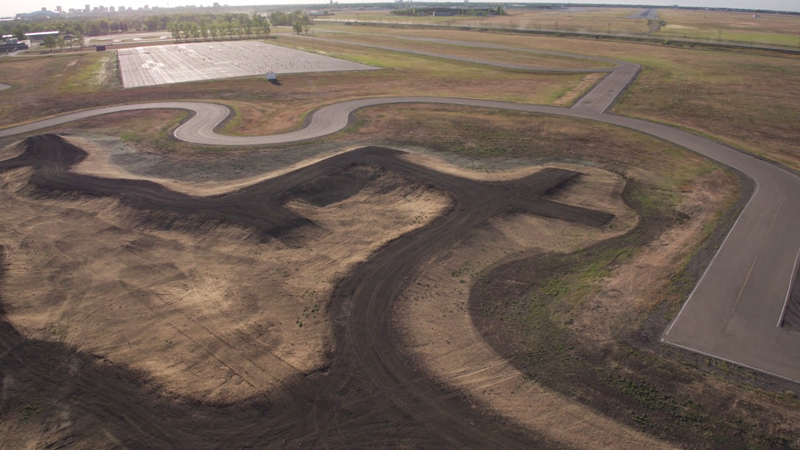 To view more examples of the work done by Java Post Aerial Photography, CLICK HERE.