Transport Canada Recognizes Java Post Production Aerial Photography!
Java Post Production is extremely proud to announce that it has received an open permit from Transport Canada to commercially operate our UAV aerial camera platform (affectionately known as the "Javacopter") anywhere within Saskatchewan.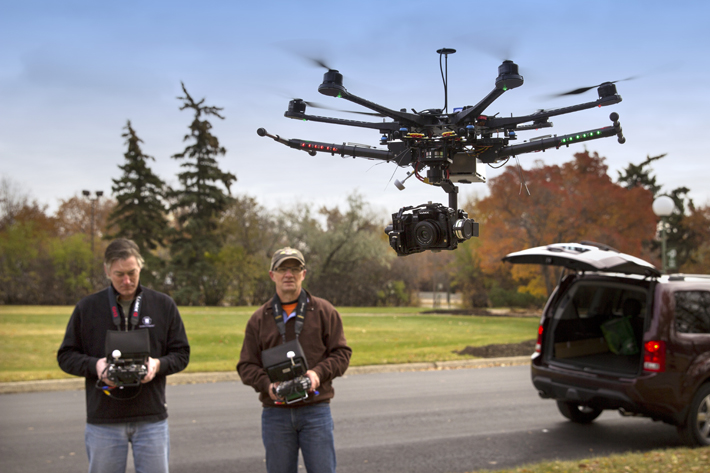 Officially known as an SFOC – Special Flight Operations Certificate – this open permit is renewable on an annual basis, and certifies Java Post for aerial videography and photography in Saskatchewan. Formerly we had to apply for an SFOC for each individual project, with delays of up to 3 months or more.
Now Java Post Production is one of very few commercial UAV (unmanned aerial vehicle) photography services in Canada to be awarded an open permit from Transport Canada.
Other companies can wait weeks or even months before flight permits are issued. But Java Post Aerial Photography can get right to work planning your aerial project! Our in-house Javacopter team conducts risk assessments and creates detailed flight plans, greatly speeding up the production process.
In addition, Transport Canada has given Java Post Aerial Photography added permission to operate within seven (7) nautical miles of any aerodrome/airport operations space. As you can well imagine, permission to conduct aerial photography inside an airport's operational space is taken very seriously and is not lightly granted. Java Post Aerial Photography is proud to have received this additional permission.
Java Post's excellent safety record, solid UAV operations knowledge, detailed flight plan submissions and consistent professionalism have allowed Java Post to receive this open permit from Transport Canada.
But wait, there's more!
We are also very pleased to announce that Jack Tunnicliffe (Javacopter pilot and company owner) is now a nationally certified UAV (Unmanned Aerial Vehicle) pilot, recognized by Transport Canada and NAV Canada.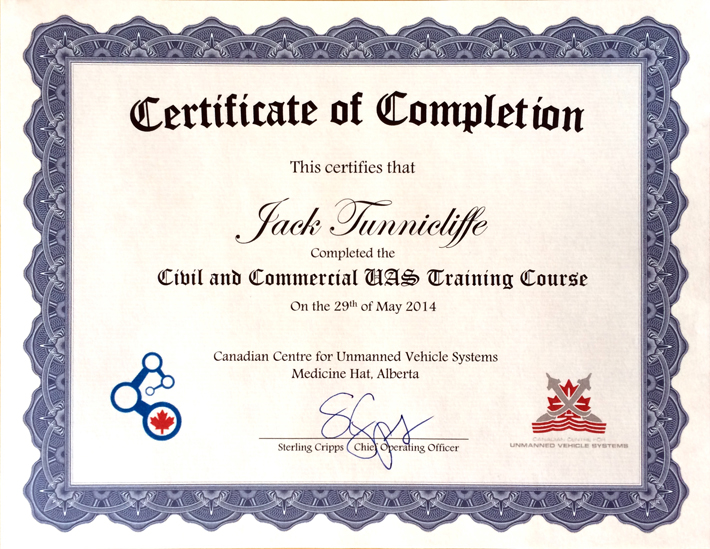 What's more, Jack has also earned his ROC-A radio licence, which will allow the Java Post flight team to communicate immediately and directly with aerodrome (airport) control towers and any other nearby aircraft. Once again, this speaks to Java Post Aerial Photography's continued commitment to safety and professionalism in every flight we undertake.
Earning his UAV certification and ROC-A radio licence required hours and hours of work, both in the classroom and in the field, and we are very proud to see that Jack's dedication has been rewarded. You've earned your UAV wings, Jack!
Or (pardon the helicopter pun) we could say Jack has earned his "props."
(Jack in class. And yes, Jack just naturally glows like that, making everything else seem dark.)
Continuing with yet even MORE exciting Java Post Aerial Photography news, our 4K Ultra HD aerial camera is ready to go up, up and away! We will be using it to shoot the second in a series of two Saskatchewan Transportation Company commercials in Ultra HD, with the Javacopter tracking alongside an STC passenger bus as it travels down the highway.
As well, we will be using our 4K Ultra HD aerial camera platform to shoot the opening sequence and other aerial scenes for the upcoming Corner Gas movie. Java Post is very excited to be closely involved in this feature film version of the most popular Canadian television comedy in history.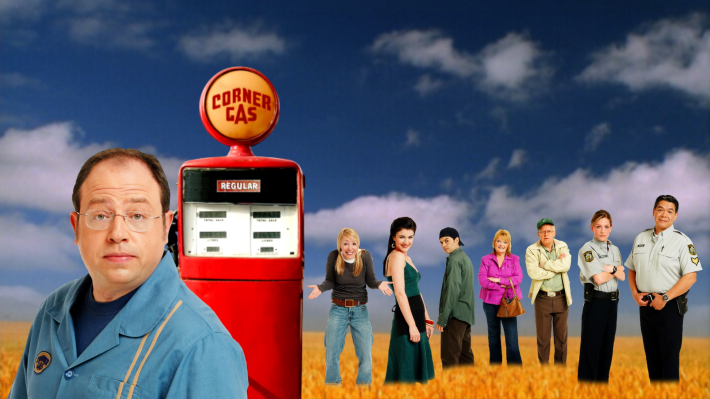 But you can rest assured that, despite the potential comedy moments, we won't be letting Brent, Hank, Oscar or any of the Dog River gang handle the controls of the Javacopter.
We don't want them buzzing the folks over in Wullerton (spit!).